Former Trump Campaign Manager Manafort Now Behind Bars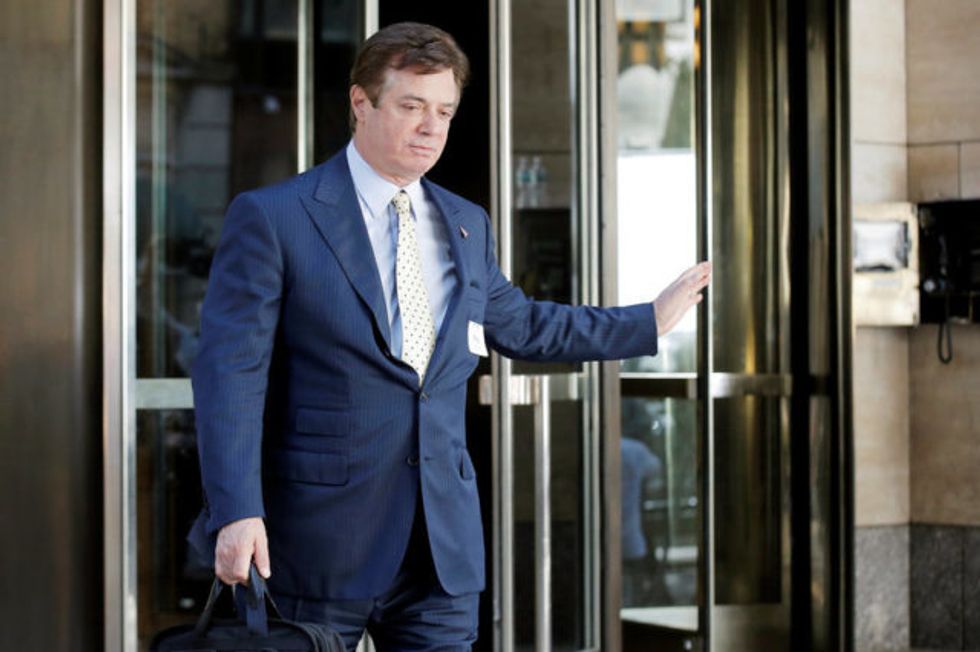 Reprinted with permission from AlterNet.
Federal Judge Amy Berman Jackson revoked former Trump campaign manager Paul Manafort's house arrest on Friday and sent him to jail following accusations of witness tampering.
He will remain incarcerated awaiting trial for foreign lobbying violations. Manafort's D.C. trial is scheduled to begin in September.
CNN reports that three U.S. marshals "led Manafort out of the courtroom into the prisoner holding area immediately after the judge's ruling."
This story has been updated with additional reporting.
Chris Sosa is the Senior Editor at AlterNet. His work also appears in Mic, Salon, Care2, Huffington Post and other publications. Follow him on Twitter @ChrisSosa.