French Actress Wins Criminal Case Over Hollande Affair Pics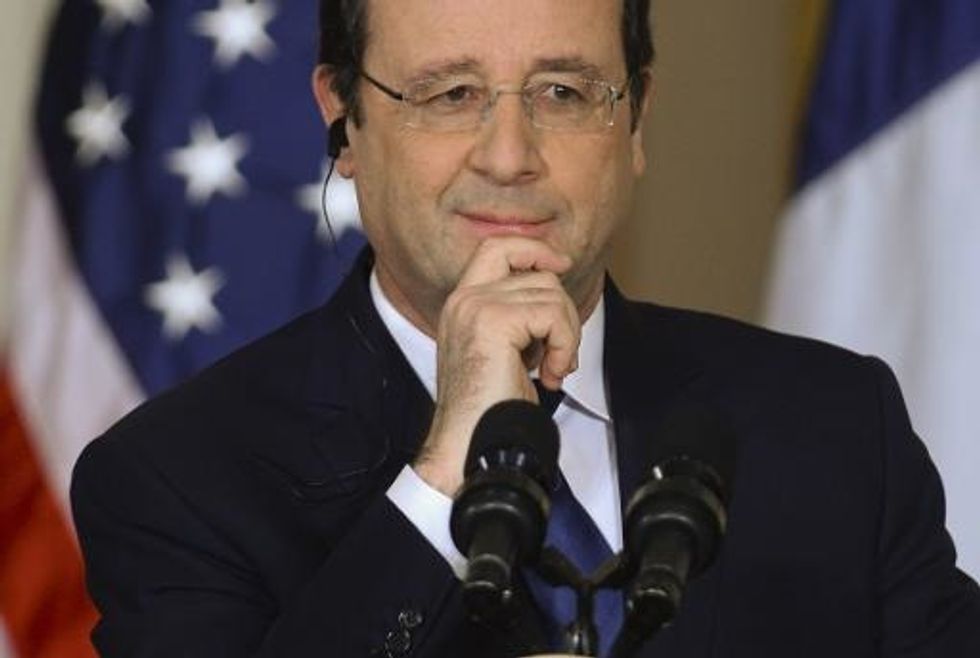 dpa
PARIS — French actress Julie Gayet whose affair with President Francois Hollande caused a sensation earlier this year won a second court case Tuesday against the gossip magazine that revealed their liaison.
A criminal court in Nanterre west of Paris ruled that a picture of published by Closer magazine of Gayet in her car was a violation of her privacy and handed the magazine's editor and the photographer who took the image suspended fines, French radio reported.
The picture appeared in Closer's January 17 edition, a week after the paper first revealed the liaison between the 60-year-old president and 42-year-old actress.
In France, taking a person's photograph in a private place without their consent is an offense punishable by up to a year in prison and a fine of 45,000 euros (59,000 dollars).
Gayet successfully argued that her car was a private place.
The ruling is the second against Closer over the affair.
In a civil case in March, the magazine was ordered to pay Gayet 15,000 euros in damages over an earlier set of pictures showing her and Hollande arriving separately at a Paris apartment they allegedly used for trysts.
The pictures led to Hollande's split from his partner of several years, journalist Valerie Trierweiler.
Trierweiler, 49, is bringing out a book on Thursday on her year-and-a-half stint as first lady, France Info radio reported Tuesday.
The book's release was confirmed to the radio by Les Arenes publishing company.
A journalist for the parliamentary channel LCP tweeted that the account was entitled "Merci pour le moment" (Thanks for the moment) and that it "does not spare Hollande."
AFP Photo/Jewel Samad
Interested in world news? Sign up for our daily email newsletter!