German Gunman Took Hostages Before Being Shot, No Others Hurt: Police
@reuters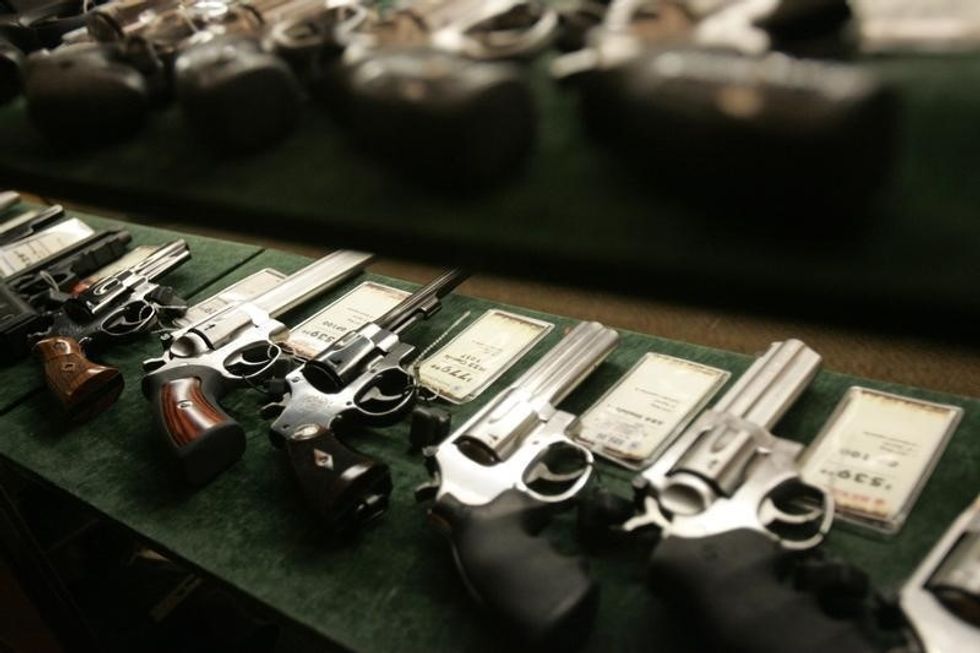 This story was updated at 11:40 AM EST. This is a breaking story. We will update it as more information becomes available.
BERLIN (Reuters) – A gunman took hostages at a German cinema in a small town in western Germany on Thursday before police shot him dead, a police spokesman told the N-TV television channel, adding that no other people were injured.
German television showed pictures of heavily armed police, wearing helmets and body armor, storming the Kinopolis complex in Viernheim and a couple fleeing the building.
(Reporting by Berlin bureau; Writing by Madeline Chambers; Editing by Paul Carrel)
Photo: Guns are seen inside a display case at the Cabela's store in Fort Worth, Texas, June 26, 2008. REUTERS/Jessica Rinaldi