GOP Governor Pulls National Guard From Border In Protest
@EricBoehlert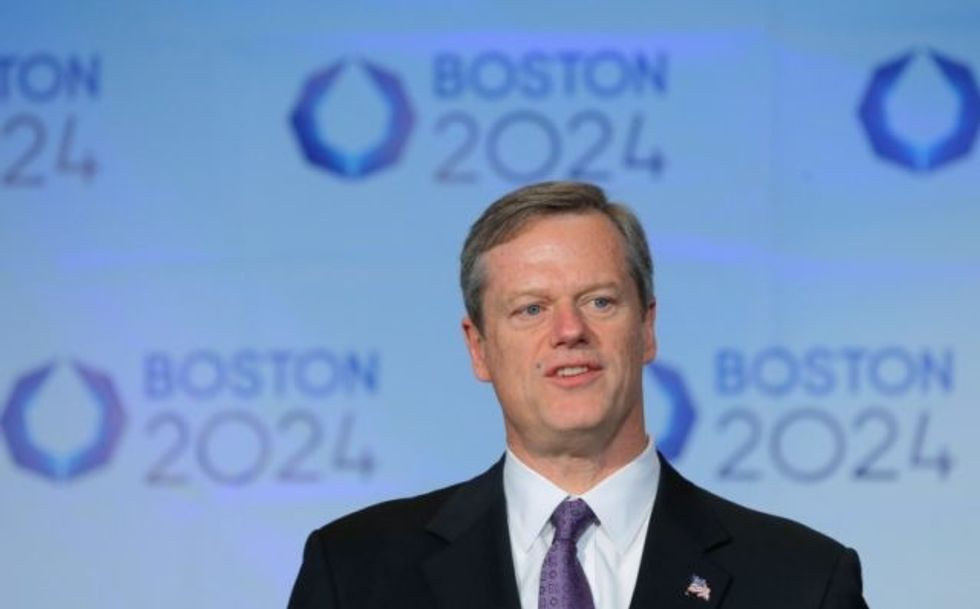 Reprinted with permission from Shareblue.
Just weeks after members of the Massachusetts National Guard were dispatched to the U.S.-Mexico border as part of Trump's plan to beef up security patrol, the state's Republican governor, Charlie Baker, is now calling them home.
Protesting Trump's abusive "zero tolerance" policy, which includes taking very young children from their parents when they cross the borders, Baker's office announced on Monday that he had "directed the National Guard not to send any assets or personnel to the Southwest border today because the federal government's current actions are resulting in the inhumane treatment of children."
State officials announced early this month that Massachusetts National Guard troops would be deployed to the border to support in security operations that Trump called for in April.
Touting the move as a bold piece of his get-tough agenda to tighten up the border, the operation instead has unfolded as something of a joke.
"In reality, the hundreds of troops deployed in southern Arizona are keeping up the rear, so to speak; in one assignment, soldiers are actually feeding and shoveling out manure from the stalls of the Border Patrol's horses," Politico reported last week. "More troops are clearing vegetation, serving as office clerks and making basic repairs to Border Patrol facilities."
Based on that description, it's unlikely the Massachusetts National Guardsmen will be missed.
Politically, however, the significance of the move has much larger importance.
While Republican leaders in Congress refuse to stand up to Trump over a policy that is already overwhelmingly unpopular with the American public, the denunciations mount, as does the pressure on Trump.
The president of the American Association of Pediatrics has equated Trump's policy with "government-sanctioned child abuse."
On Monday, the United Nations' Zeid Ra'ad al-Hussein condemned the U.S. stressing, "The thought that any state would seek to deter parents by inflicting such abuse on children is unconscionable."
Also on Monday, Amnesty International, another preeminent authority on human rights, flat-out labeled the Trump policy as "torture":
Amnesty International calls Trump's zero tolerance policy "nothing short of torture." pic.twitter.com/EWBqD5xr6z

— Sara Murray (@SaraMurray) June 18, 2018
Meanwhile, the White House continues to flail about on the issue. Last week, Attorney General Jeff Sessions insisted the Bible somehow condoned the administration's inhumane policy of taking young children away from their parents. White House press secretary Sarah Huckabee Sanders defended that shocking statement, saying the practice is "very biblical."
Trump has alternated between falsely blaming Democrats for his policy of ripping families apart, and also seemingly bragging about the policy on Twitter.
With a Republican governor now moving against Trump, we're seeing more cracks in the GOP's public defense.
Published with permission of The American Independent.