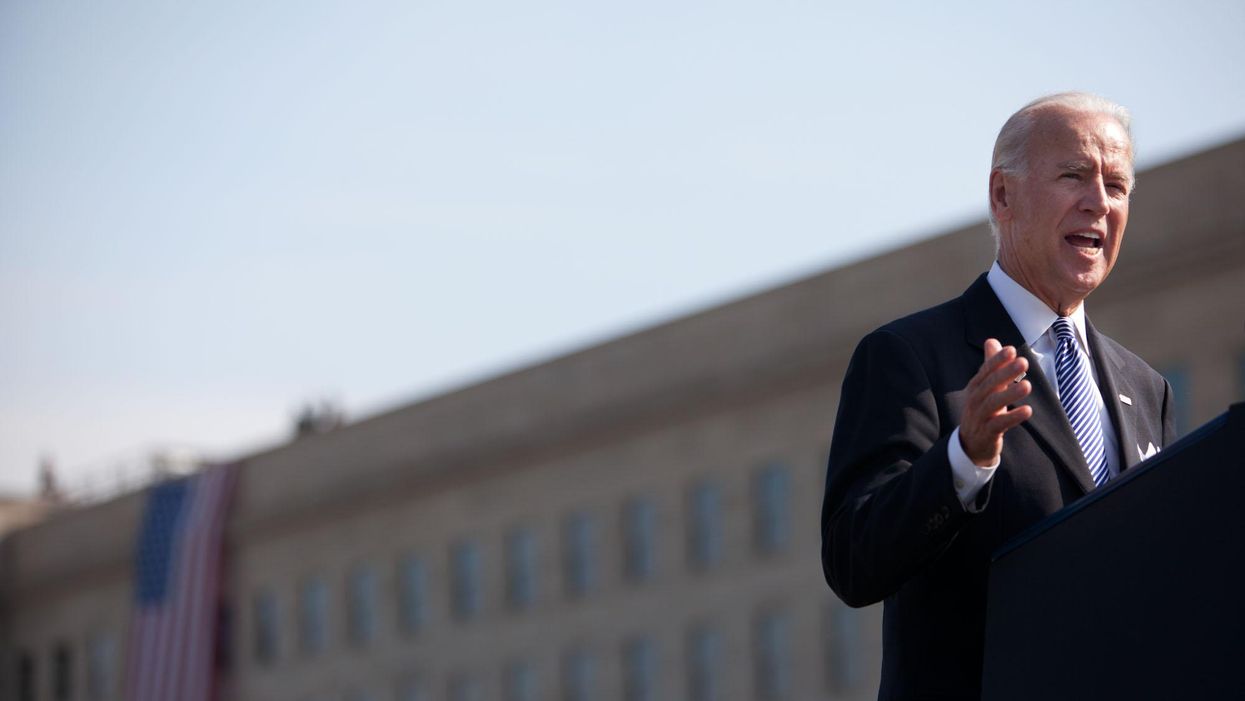 Like clockwork, the first Friday of the month brought another blockbuster jobs report. The U.S. economy under President Joe Biden added another 400,000-plus new jobs in March, it was announced last week.
Biden is currently on pace, during his first two full years in office, to oversee the creation of 10 million new jobs and an unemployment rate tumbling all the way down to three percent. That would be an unprecedented accomplishment in U.S. history. Context: In four years in office, Trump lost three million jobs, the worst record since Herbert Hoover.
Yet the press shrugs off the good news, determined to keep Biden pinned down. "The reality is that one strong jobs report does not snap the administration out of its current circumstances," Politicostressed Friday afternoon. How about 11 straight strong job reports, would that do the trick? Because the U.S. economy under Biden has been adding more than 400,000 jobs per month for 11 straight months.
The glaring disconnect between reality and how the press depicts White House accomplishments means a key question lingers: Why is the press rooting against Biden? Is the press either hoping for a Trump return to the White House, or at least committed to keeping Biden down so the 2024 rematch will be close and 'entertaining' for the press to cover? Is that why the Ginni Thomas insurrection story was politely marched off the stage after just a few days of coverage last week by the same news outlets that are now in year three of their dogged Hunter Biden reporting? (ABC This Week included 19 references to Hunter Biden yesterday.)
Just look at the relentlessly dour economic coverage. For the press, inflation remains the dominant, bad-news-for-Dems economic story. Even on Friday, the day the stellar jobs report was released, "inflation" was mentioned on cable news nearly as often as "jobs," according to TVeyes.com.
Axios contorted itself by claiming Biden's promise to add "millions" of new jobs (which he's already accomplished), was being threatened because there aren't enough workers, because so few people are out of work— or something.
The home-run report itself was often depicted as a mixed bag. These were some of the glass-half-empty headlines that appeared in the wake of the latest runaway numbers:
• "America's Job Market Is On Fire. Here's Why It Doesn't Feel Like It" (CNN)
• "Booming Job Growth Is a Double-Edged Sword For Joe Biden" (CNN)
• "Why a Great Jobs Report Can't Save Joe Biden" (CNN)
• "Unemployment Hits Pandemic Low in March, But Uncertainty Looms Ahead" (Washington Post)
• "Biden Gets a Strong Jobs Report, But a Sour Mood Still Prevails" (Washington Post)
Totally normal journalism, right? The president announces another blockbuster jobs report and the press presents it as borderline bad news.
Reprinted with permission from Press Run