Beltway Media Sugarcoats Republican 'Bromance' With Putin
@EricBoehlert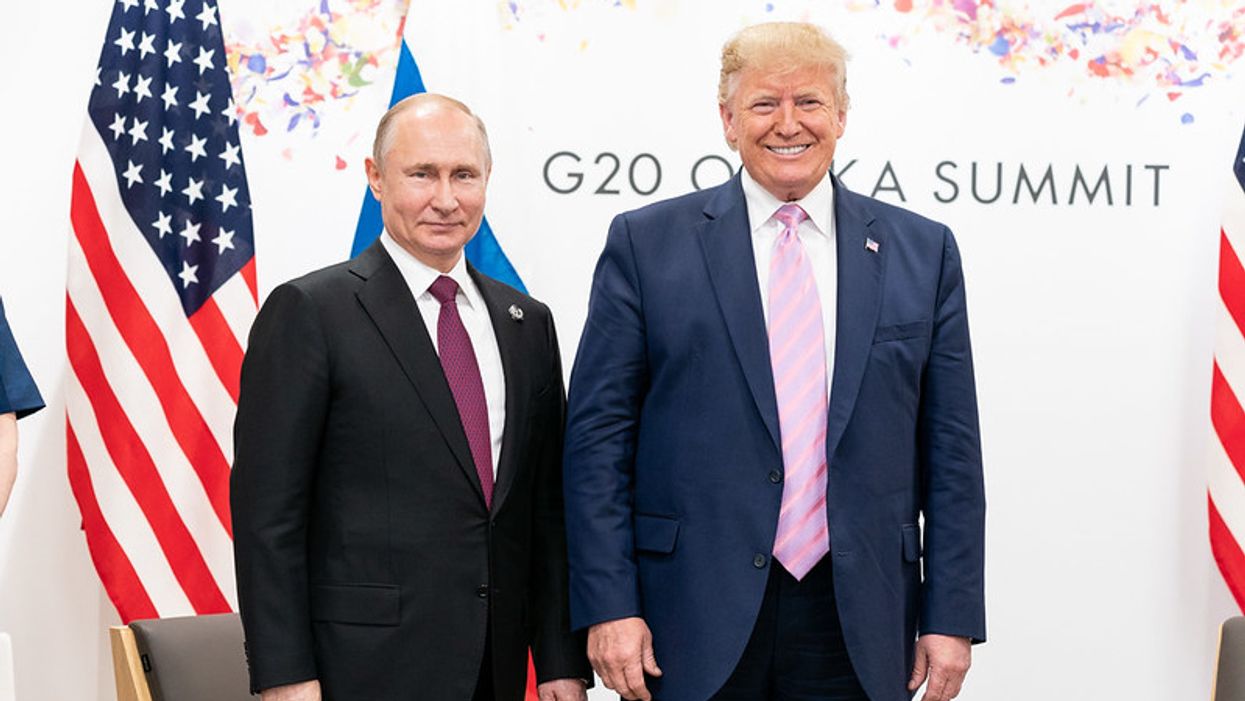 You don't have to be a political scientist to understand the Republican Party has found itself on the wrong side of Russia's invasion of Ukraine: 85 percent of Americans now view Russia unfavorably — the country's worst rating in over three decades — while GOP leader Trump publicly praises Vladimir Putin's war moves as "smart" and "savvy" and "genius,"
So why is the press ignoring the huge political blunder by the GOP? Why aren't elite pundits lining up to warn about midterm implications for Republicans who foolishly blamed Biden last week, instead of Putin.
The strange silence comes as the Beltway media have spent months obsessing over the midterms — but only from the perspective that Democrats might be headed for lopsided losses. That story has been covered without pause, even though the midterms aren't until November.
Every possible angle has been examined, over and over — Covid might hurt Democrats in November. Inflation might hurt Democrats. Education might hurt Democrats. The supply chain might hurt Democrats. There is been no shortage of media jumping off points as the press appears to be giddy over the prospect of GOP wins in November, and wants to spend the entire year detailing possible Democrats election woes.
Why the collective shoulder shrug when it comes to the spectacle of the GOP's leader praising Putin as he launches the largest European land invasion since World War II? It may be the most astonishing foreign policy position ever taken by a major American political figure, let alone a former President of the United States. It's not just Trump. In the days leading up to the invasion, Republicans were lining up to state their admiration, if not allegiance, to Putin, a despot whose political opponents are regularly killed, poisoned, and imprisoned.
Forever presenting Republicans as being savvy and outmaneuvering Democrats, the press remains blind to the possibility that the GOP has miscalculated by picking the Kremlin over the White House. Apparently, only Democrats can be in a state of disarray.
As I noted last week, what's unfolding within the GOP would have been like in 1990 after Iraq invaded Kuwait if members of the Democratic Party had praised Saddam Hussein. The media condemnations would have rained down without pause, as would have predictions of the party's electoral ruin.
Reprinted with permission from PressRun