Greek Hip Hop Bands Unite Against Neo-Nazism
@AFP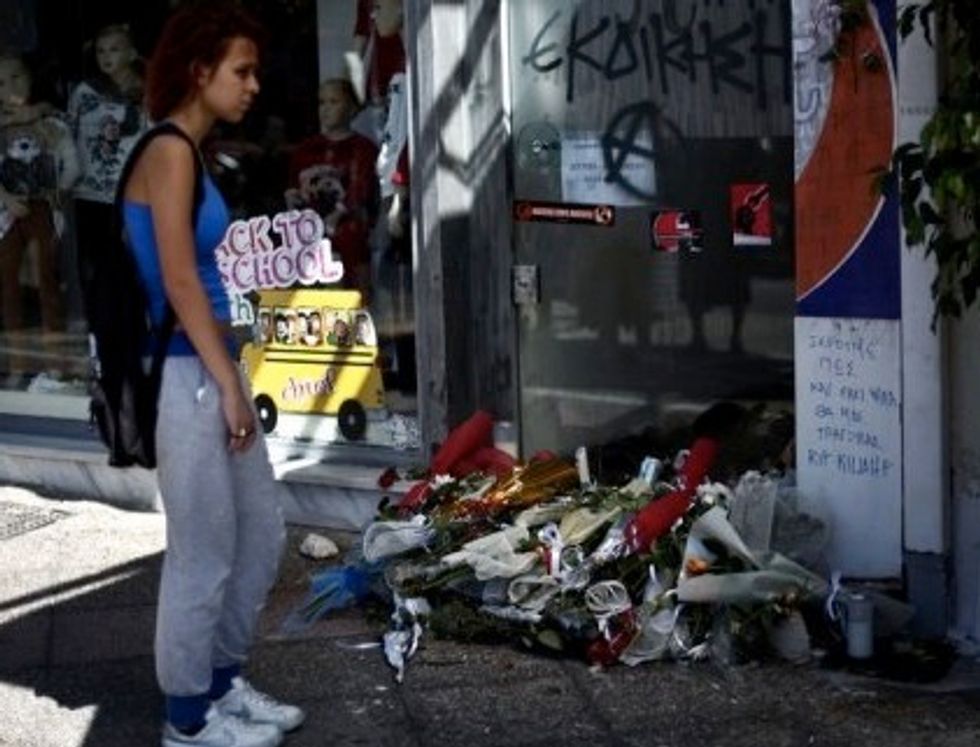 ATHENS (AFP) – Rival hip hop bands came together in Greece on Tuesday to condemn extremism following the murder of anti-fascist rapper Pavlos Fyssas by an alleged member of a neo-Nazi group.
Fyssas, who wrote music under the nickname Killah P, was stabbed to death last week by a suspected member of the neo-Nazi party Golden Dawn, in an act that shocked the country.
The Athens hip hop scene has been split by local rivalries in the past, but on Tuesday 10 bands put their differences to one side to call for unity against Golden Dawn.
"It is very moving to get together for the first time in Greek hip hop's 20-year history and pay tribute to Killah P, whose death had an international impact," said Michalis Mytakidis, aka B.D. Foxmoor, of Greek band Active Member.
"We should not be afraid of talking about our society's problems, we should embrace all those who are against us with our music," he told journalists at a press conference in Athens.
Golden Dawn was elected to parliament in 2012 with nearly seven percent of the vote.
The party has sent black-clad squads to smash the stalls of migrant peddlers, held torch-lit rallies condemning political opponents as 'traitors' and 'thieves' and organized food donations for Greeks only.
Photo Credit: AFP/Angelos Tzortzinis