Gun Lobby's Favorite Expert Sees Las Vegas Massacre Claims Fall Apart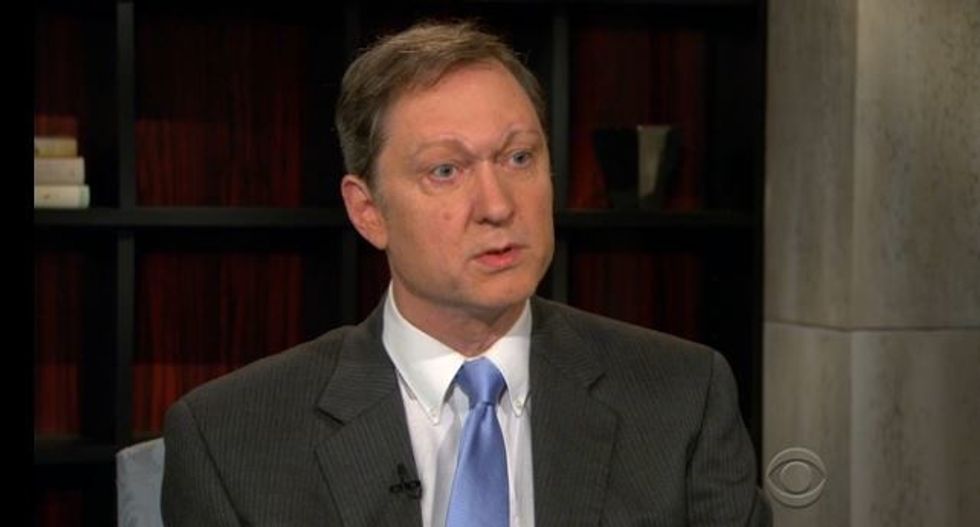 Reprinted with permission from MediaMatters.
Discredited gun researcher John Lott attacked strong firearms regulations in a FoxNews.com op-ed with a dishonest comparison between the United States and Europe relating to gun laws and public massacres.
Following a mass shooting sniper attack on a Las Vegas country music concert that left 59 dead and more than 500 people wounded, Lott — a go-to source for conservative misinformation about gun violence following high-profile shootings — published an opinion piece at FoxNews.com comparing machine gun attacks in Europe versus the United States.
Lott wrote that "Europe, which has all the gun controls that are being pushed in the aftermath of the Las Vegas carnage, has actually suffered more bloodshed from these types of attacks than the U.S.," before noting that machine guns have been used in multiple public attacks in Europe in recent years while the Las Vegas attack "may be the first mass public shooting in the U.S. involving a machine gun."
Using this comparison to attack strong gun regulations is highly misleading because it is premised on a narrow subset of gun violence — public mass shootings involving machine guns. For example, the parameters of Lott's comparison exclude mass attacks in the U.S. where the shooters used semi-automatic assault weapons, such as the Sandy Hook Elementary School massacre, which killed 26, and the Pulse nightclub shooting, which killed 49.
What Lott fails to tell readers is that overall, Europe has much stronger gun laws and much lower rates of gun homicide than the United States.
And it's not the case that murders by means other than guns in Europe make up the difference in rates; European countries — and high-income nations generally — typically have lower homicide rates by all means compared to the United States:
Overall, the association between stronger gun laws and lower gun violence is well-established. As the Harvard Injury Control Research Center has concluded, "A broad array of evidence indicates that gun availability is a risk factor for homicide, both in the United States and across high-income countries. Case-control studies, ecological time-series and cross-sectional studies indicate that in homes, cities, states and regions in the U.S., where there are more guns, both men and women are at a higher risk for homicide, particularly firearm homicide."
Lott's comparison between the U.S. and Europe also underscores that he failed to wait for the facts of the Las Vegas shooting to play out before attacking strong gun regulations.
At the time Lott published his article, audio and video footage of the attack were spurring lots of speculation that the gunman used a fully automatic machine gun, which is legal to own in the U.S. if manufactured before 1986 but is more heavily regulated than other weapons. But this may have not been the case, further undercutting Lott's cherry-picking comparison.
Following his piece's publication, The Associated Press reported that, according to authorities, the gunman possessed "two 'bump-stocks' that could have converted semi-automatic firearms into fully automatic ones." These weapon attachments are legal in the United States, although Sen. Dianne Feinstein's (D-CA) 2013 assault weapons ban bill proposed to outlaw them.
Lott is best known as the author of More Guns, Less Crime, a book whose conclusion that permissive gun laws reduce crime rates was later debunked by academics who found serious flaws in his research.
While Lott is often quoted in media following high-profile incidents of gun violence, he should not be considered a credible source for information. In addition to pushing flawed research, Lott has been embroiled in a number of ethics controversies, including regarding his admission that he used the pseudonym "Mary Rosh" to defend his works from critics and praise his own research in online discussions. He has also faced allegations that he fabricated the results of a study on defensive gun use and has been caught attempting to surreptitiously revise his data after critics discovered errors.