Health Care Sign-ups Keep Rising, But Likely Won't Meet Goals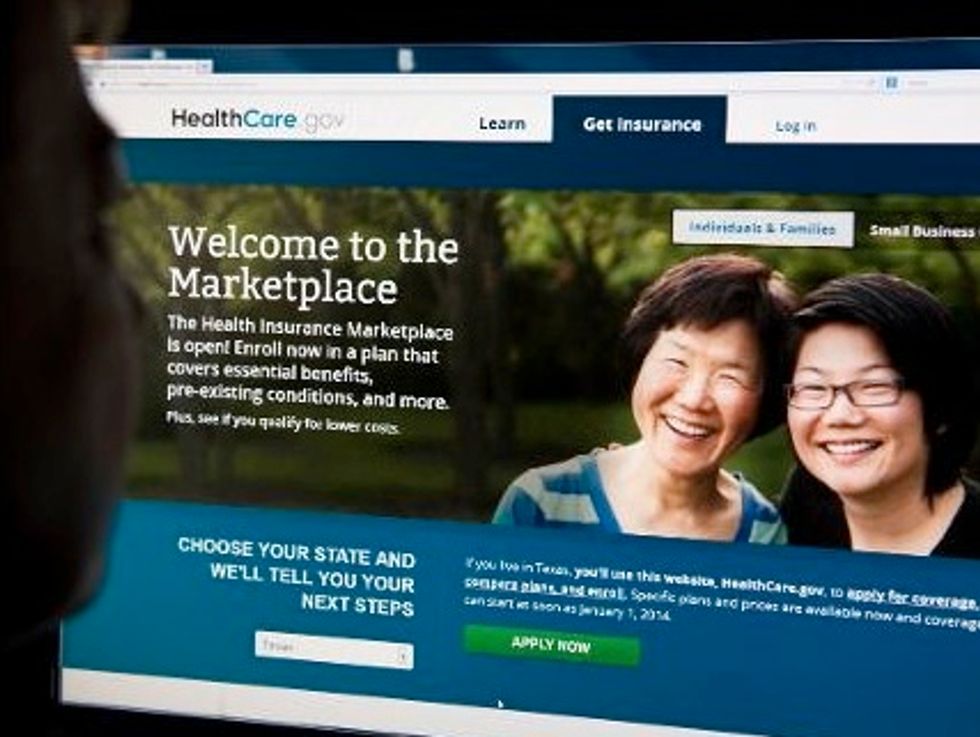 By Noam N. Levey, Tribune Washington Bureau
WASHINGTON — With less than a month remaining in the first enrollment period, more than 4.2 million Americans have signed up for health insurance on marketplaces created by President Barack Obama's health law, administration officials announced Tuesday.
The new enrollment report confirms that the administration and its allies will probably fall short of the 7 million sign-ups they had hoped to get in 2014.
The report also shows that health insurance sign-ups continued to recover in February from the disastrous launch of the federal HealthCare.gov website. More than 940,000 people enrolled in coverage in February alone.
Based on the experience of other programs, officials expect the rate of sign-ups to accelerate between now and the March 31 deadline for enrolling in coverage this year.
The sign-up figures overstate actual enrollment, however, as many consumers have not paid their insurance bills. Administration officials have not released figures on the number of paid premiums. Some insurers have reported that as many as 1 in 5 consumers have not yet paid.
California continues to lead all states through the first five months of enrollment, with nearly 869,000 people signed up for a health plan through the state's marketplace, Covered California.
Florida, which is among 36 states that are relying on the federal government to run their marketplaces this year, was second with more than 244,000 sign-ups.
Next are Texas, New York, North Carolina and Michigan.
"Now, during this final month of open enrollment, our message to the American people is this," Health and Human Services Secretary Kathleen Sebelius said. "You still have time to get covered, but you'll want to sign up today."
The state-based marketplaces — a centerpiece of the Affordable Care Act — enable Americans who do not get coverage at work to select among plans that offer at least a basic set of benefits. The plans cannot turn away sick people.
Consumers who make less than four times the federal poverty level, or about $94,000 for a family of four, qualify for government subsidies to offset the cost of their premiums.
It remains unclear how many of the people signing up for coverage were previously uninsured, a key measurement for the effectiveness of the landmark 2010 law.
But several new surveys suggest that the marketplaces may be having an effect on health coverage.
The share of Americans without insurance dropped in the first two months of 2014 to 15.9 percent, down from 17.1 percent in the last three months of 2013, according to a survey of 28,000 Americans by Gallup.
The survey's authors noted that they cannot definitively conclude that the Affordable Care Act caused the change, but the decline started in the last three months of last year, just as the law took effect.
That followed a steady rise in the rate of uninsured beginning with the financial crisis late in 2008.
The increase in coverage was also most pronounced among the group of Americans targeted by the new law: families and individuals with household incomes below $36,000 a year.
At the same time, consulting giant McKinsey Co., which has conducted four surveys of people who are eligible to sign up for insurance under the Affordable Care Act, found that 27 percent of those who signed up in February using the marketplaces were previously uninsured, up from 11 percent in its earlier surveys.
More than 4 in 5 of the people signing up for coverage are qualifying for subsidies, according to the new Obama administration enrollment report.
Many are also older, with just 27 percent of those who signed up in February in the coveted 18-34 age bracket, well below the 40 percent target administration officials have set.
Young, healthy consumers are considered crucial to the long-term sustainability of the insurance marketplaces because they help balance risk, keeping insurance premiums in check.
Most experts believe that the youngest and healthiest consumers will wait until the last minute to sign up.
Those who do not have a health plan by the end of open enrollment may be subject to a tax penalty.
AFP Photo/Karen Bleier