With Help From Weather, San Diego County Fires Largely Contained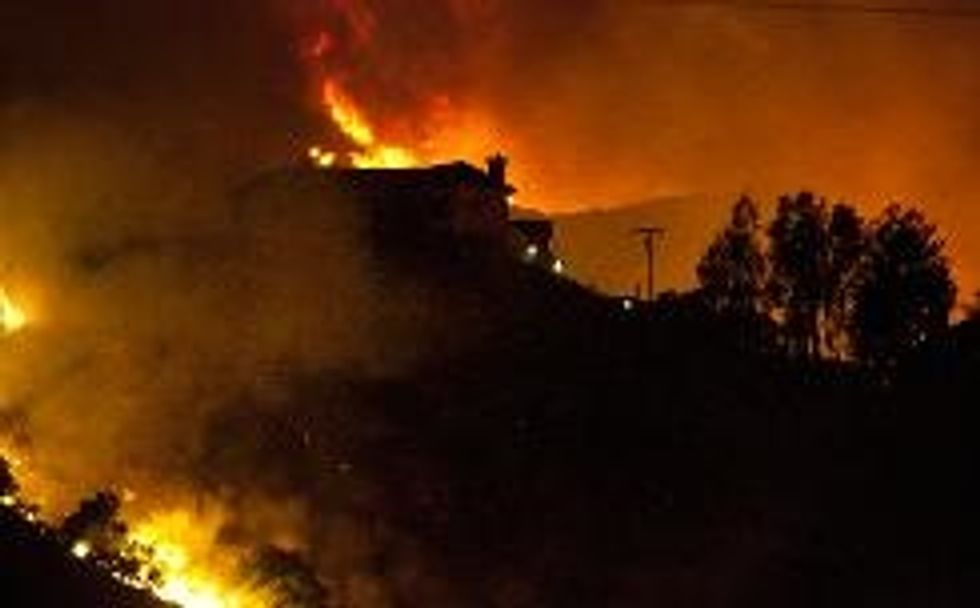 By Veronica Rocha, Los Angeles Times
LOS ANGELES — Cooler temperatures have allowed firefighters to gain the upper hand on a series of wildfires plaguing northern San Diego County.
The devastating Cocos fire in San Marcos, which destroyed 39 homes and blackened nearly 2,000 acres, was 93 percent contained by Tuesday.
Three fires in San Marcos and at Camp Pendleton continued to burn, so far scarring more than 23,000 acres. Still, authorities said it appeared firefighters had gained control and mop-up efforts were well underway.
One thing that helped: moderating temperatures. The mercury hovered in the high 60s Tuesday in San Marcos, unlike last week when searing temperatures neared 100 degrees, making the firefight challenging.
Aggressive firefighting prevented a series of blazes at Camp Pendleton from worsening, authorities said.
"Their execution was well-planned and flawless," said Brig. Gen. John W. Bullard, commanding general of Marine Corps Installations West, said in a statement.
Fires at Camp Pendleton and the Naval Weapons Station Fallbrook burned 21,900 acres, which officials said was nearly 18 percent of the two bases.
In all, more than 27,000 acres burned, most of them at Pendleton.
More than 5,000 state, federal and local firefighters battled nearly a dozen wildfires simultaneously last week.
The California Department of Forestry and Fire Protection responded to more than 200 wildfires statewide, which were fueled by drought conditions and strong Santa Ana winds, California Department of Forestry and Fire Protection spokesman Daniel Berlant said in a statement.
At least 10 of those fires grew rapidly, due to the extreme conditions.
The U.S. Forest Service announced Tuesday that it would add four aircraft to its firefighting fleet.
The existing fleet includes more than 100 helicopters and 21 large air tankers, which drop fire retardant. The fleet will be entering service for this year's wildfire season in the coming weeks.
Canadian air tankers could also be called on to fight U.S. wildfires this year, the forest service said.
©afp.com / Jorge Cruz