Immigration Reform Moves Forward As Senate Advances 'Border Surge'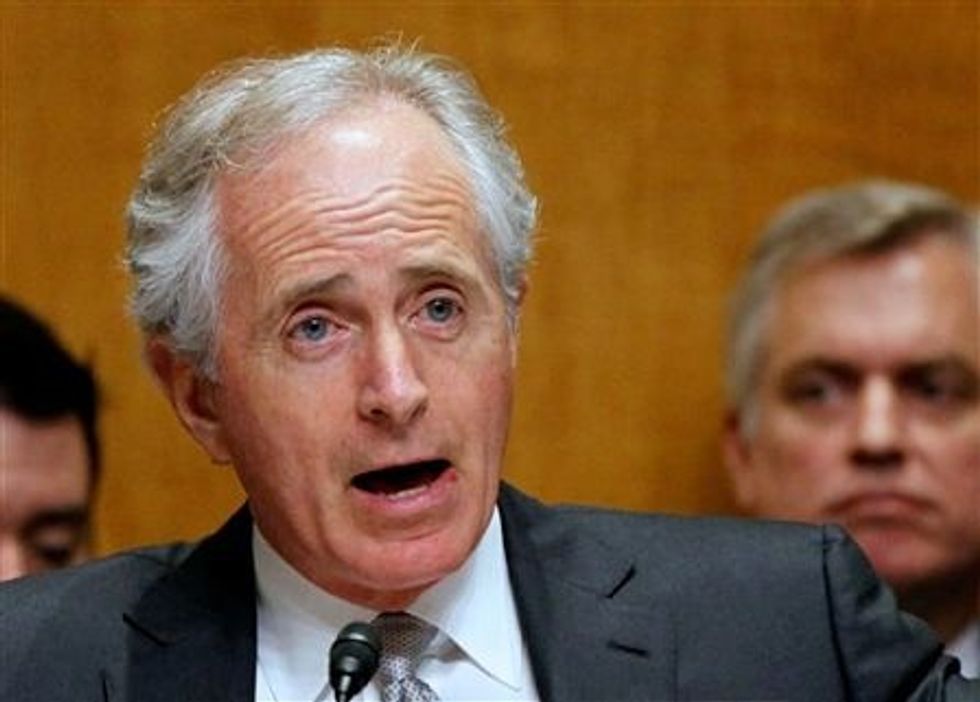 The Senate's immigration reform efforts took a major step forward Monday, when a bipartisan coalition of 67 senators voted to advance the "border surge" amendment in a vote that was widely seen as a test run for the full "Gang of Eight" reform bill.
The border surge, which was introduced by senators Bob Corker (R-TN) and John Hoeven (R-ND) on Thursday, would set up a number of border security provisions — such as nearly doubling the size of the U.S. border patrol to 40,000, building 700 miles of new fencing on the U.S.-Mexican border, and implementing e-verify systems to crack down on undocumented employment — that must be met before any undocumented immigrants could begin receiving green cards. With its roughly $30 billion in border security spending, the amendment provides political cover to Republican senators who need to show their constituents that they are dedicated to "securing the border" before offering immigrants a path to citizenship.
Monday's vote for cloture on the amdenment will likely serve as a preview of the vote on the full "Gang of Eight" bill. Fifteen Republican senators — John Hoeven (ND), Bob Corker (TN), Lindsey Graham (SC), John McCain (AZ), Jeff Chiesa (NJ), Kelly Ayotte (NH), Roger Wicker (MS), Mark Kirk (IL), Marco Rubio (FL), Orrin Hatch (UT), Susan Collins (ME), Jeff Flake (AZ), Lisa Murkowski (AK), and Lamar Alexander (TN) — voted to advance the amendment; all but Wicker are expected to support the final bill. No Democrats voted against the border surge, although several senators from both parties missed the vote due to travel delays. With Corker and Hoeven's amendment included, the "Gang of Eight" bill is expected to pass the Senate comfortably, as early as this week. The bill will then proceed to the Republican-dominated House of Represenatives.
"This bill will pass with votes from both Democrats and Republicans, and, when it does, the Speaker should bring it up for a vote in the House of Representatives as well," Senate Majority Leader Harry Reid said Monday, in remarks directed at House Speaker John Boehner. "Rather than twisting the arms of Tea Party extremists, just work with moderates from both parties to pass bipartisan legislation."
Boehner is unlikely to follow Reid's advice, however. The Speaker has referred to the Senate bill as "weak," and "laughable," and insisted, "I don't see any way of bringing an immigration bill to the floor that doesn't have a majority support of Republicans." If Boehner does indeed follow the "Hastert Rule," and refuses to bring the immigration bill to the floor without majority support from his caucus, then it would effectively kill hopes for reform.
Even if Boehner does bring the bill to the floor, there's no guarantee that it would pass through the House. As Boehner's embarrassing failure to pass a farm bill last week proved, right now the Speaker has very little tangible control over how the Republican caucus votes.
AP Photo/Molly Riley, File