Inflation jumps 0.4% As Costs Rise For Food, Energy, Other items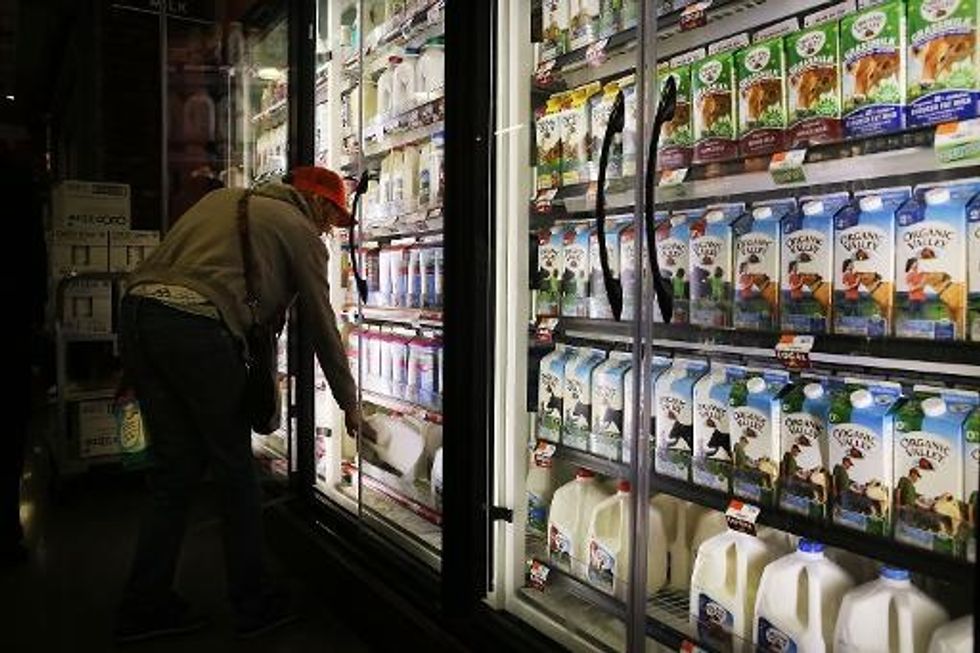 By Jim Puzzanghera, Los Angeles Times
WASHINGTON — Inflation unexpectedly jumped last month as higher prices for food, energy, and other items pushed the annual rate above the Federal Reserve's preferred 2 percent target, the Commerce Department said Tuesday.
The new data could lead central bank policymakers to act more quickly to raise rock-bottom short-term interest rates.
The consumer price index rose 0.4 percent, the biggest monthly increase since February 2013, the Commerce Department said. The rise followed increases of 0.3 percent in April and 0.2 percent in March, a trend that mirrors improving economic data this spring.
For the 12 months ended in May, the index was up 2.1 percent. That was the highest 12-month rate since October 2012.
The surge in prices last month surprised economists, who had anticipated the index would rise just 0.2 percent. Inflation largely has been subdued since the Great Recession.
Food prices were up 0.7 percent in May, the biggest increase since August 2011. Higher gas and electricity prices led energy costs to rise 0.9 percent.
Food and energy costs can be highly volatile, as demonstrated by the recent rise in oil prices amid the sectarian violence in Iraq. But May's rise was more widespread.
Stripping out food and energy, prices still were up 0.3 percent last month, the Commerce Department said. The indexes for airline fares, medical care, apparel, new vehicles, and shelter, such as rent and hotel lodging, all rose in May.
The inflation report came as Fed policymakers began a two-day meeting on Tuesday.
They are expected to continue reducing the central bank's monthly bond-buying stimulus program as the economic recovery shows signs it is back on track after a winter slowdown caused by severe weather.
Fed officials also are weighing when to start raising short-term interest rates, which have been near zero since late 2008. Rising inflation could lead them to move more quickly to raise rates, which would make it more enticing to save than to spend and would push down inflation.
Still, the Fed is not expected to start raising rates until the middle of next year.
The Fed uses a different measure of inflation, based on personal consumption expenditures, which has been running lower than the consumer price index.
In April, the latest data available, the Fed's preferred measure was up 1.6 percent over the previous 12 months.
PHoto: Spencer Platt via AFP
Interested in news on the economy? Sign up for our daily newsletter!