Irish Cooking With Surprising International Accents
@reuters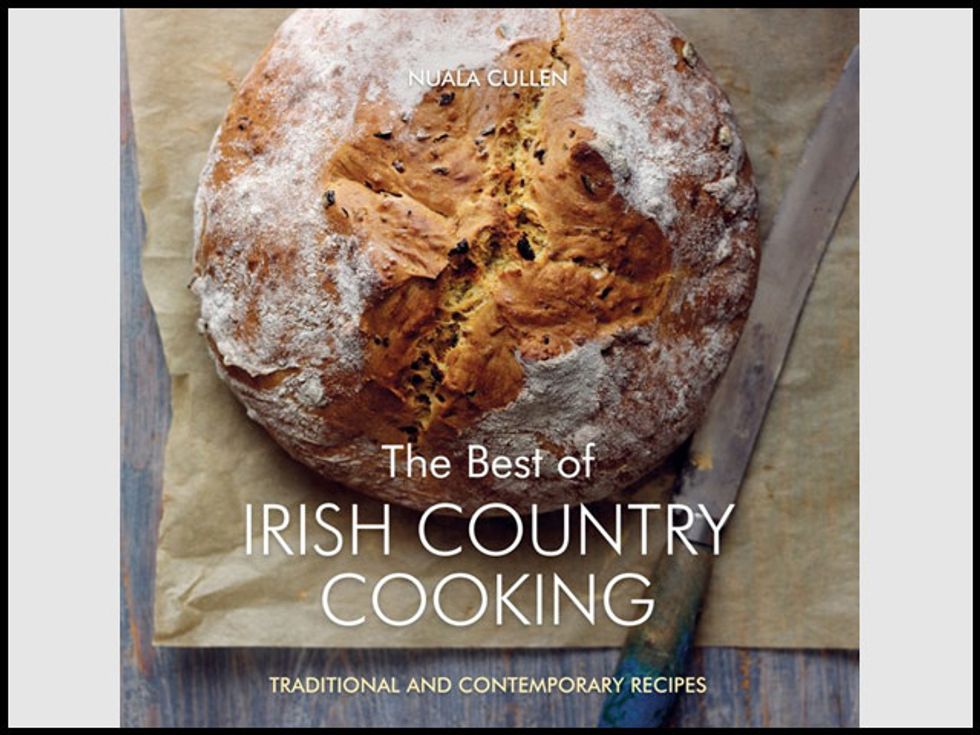 By Tina Caputo (Zester Daily)
Corned beef and cabbage. Irish stew. Soda bread. These are the foods Americans associate with Irish cooking, especially on St Patrick's Day. But while these dishes are certainly old favorites, they have little to do with modern Irish cooking.
According to Nuala Cullen, culinary historian and author of the new cookbook The Best of Irish Country Cooking, contemporary Irish cuisine is both a rediscovery of the country's rich culinary heritage and a reflection of its international influences.
"Food was generally simple and used seasonal homegrown produce," said the Dublin-based writer of her childhood in post-World War II Ireland. "Even in urban areas, many families grew potatoes and salad vegetables. Soups and homemade bread were common, and there was no such thing as preprepared food."
Today the approach is much the same, but with a creative twist.
"The 'new style' of Irish cooking incorporates a lot of outside influences, such as Asian and Thai, as well as all sorts of ingredients from continental Europe," Cullen said. "It is a merging of these ingredients with a pride in fresh, quality Irish products to produce something fresh and exciting."
Visitors to Ireland these days are often surprised to discover that there's more to eat than corned beef and potatoes. "Many tourists expect lots of ham, cabbage, potatoes and fried food," Cullen said. Instead, they find wonderful Irish cheeses, butter, fresh seafood, meats and vegetables.
FORGET THE GREEN BEER
While no particular dish is traditional for St. Patrick's Day, a roast dinner around the family table is the typical format.
"For many years pubs and bars were closed on the day, so celebrating was done in the home," Cullen said. "Most families will have their favorite Sunday dinner. The appetizer can be a warming soup or smoked salmon. The entrée is often roast chicken, beef, turkey or salmon, usually served with roast or mashed potatoes and a green vegetable."
And no, Cullen confirmed, they do not wash it all down with green beer.
Although Cullen's cookbook does include traditional favorites such as corned beef and Irish stew, most of its recipes showcase Ireland's fresh seafood, meats and produce.
Baked salmon encrusted with herbs; crab soup with saffron; mussels with bacon and red wine; and ham wrapped in pastry are just some of the unexpected dishes featured in The Best of Irish County Cooking.
And if you still feel the need to consume something green on St. Patrick's Day, there's always Cullen's brightly hued "spring green soup," or cream-simmered peas with little gem lettuces.
BAKED SALMON ENCRUSTED WITH HERBS
For maximum effect and not too much effort, this baked salmon has it all. Ask your fishmonger to split your fish lengthwise into two long fillets. A 3-pound fish will be enough for six with side dishes. From The Best of Irish County Cooking (Interlink Publishing, March 2015)
Yield: 6 to 7 servings
Ingredients
1-inch cube of fresh ginger
6 canned anchovies, drained
8 tablespoons butter, divided
3 tablespoons finely chopped fresh parsley
3 tablespoons finely chopped scallions
Grated zest of 1 lemon
3 to 5 pounds salmon, filleted
¾ cup bread crumbs made from day-old bread
Salt and freshly ground black pepper
For the sauce
3 egg yolks
1 ¼ cups cream
5 to 6 sorrel leaves, ribs removed, leaves chopped
Grated zest of 1 lemon
1 tablespoon fresh chopped cilantro or parsley
Directions
1. Preheat the oven to 325 F. Mash the ginger to a paste with the anchovies, 5 tablespoons of the butter, the parsley, scallions, and grated zest of half the lemon. Butter a sheet of parchment paper that will fit the salmon and use it to line a large baking sheet. Lay one salmon fillet on the paper, skin-side down, and spread with half the herb butter. Lay the other fillet on top, skin-side up, reversing the wide end over the narrow end of the bottom fillet. Spread the remaining herb butter on top. Cover the salmon with the bread crumbs, patting them down lightly, season well, and dot with the remaining butter.
2. Bake for 12 minutes per 1 pound of fish for smaller fish, but a 6- to 7-pound fish will not require more than an hour.
3. Meanwhile, make the sauce. Season the egg yolks with salt and pepper and beat them together. Bring the cream to a boil with the sorrel leaves and lemon zest and cook to reduce for a few moments. Cool slightly, then pour the cream mixture slowly into the yolks, stirring all the time. Return to the saucepan and over a low heat, cook, stirring continuously without allowing it to boil, until the sauce thickens slightly.
4. When the fish is cooked, use the parchment paper to lift the fish onto a heated serving dish and strain the buttery fish juices into the sauce. Add the cilantro or parsley and serve.
Note: If the sauce shows signs of becoming lumpy, scrape immediately into a blender and purée for a few seconds.
Copyright 2016 Tina Caputo via Zester Daily and Reuters Media Express
Photo: "The Best of Irish Country Cooking" is Nuala Cullen's fourth Irish cookbook. Credit: Copyright 2016 Courtesy of Interlink Publishing Group, Inc.