Judges Strike Down Ohio's Gerrymandered Congressional Districts
@alexvhenderson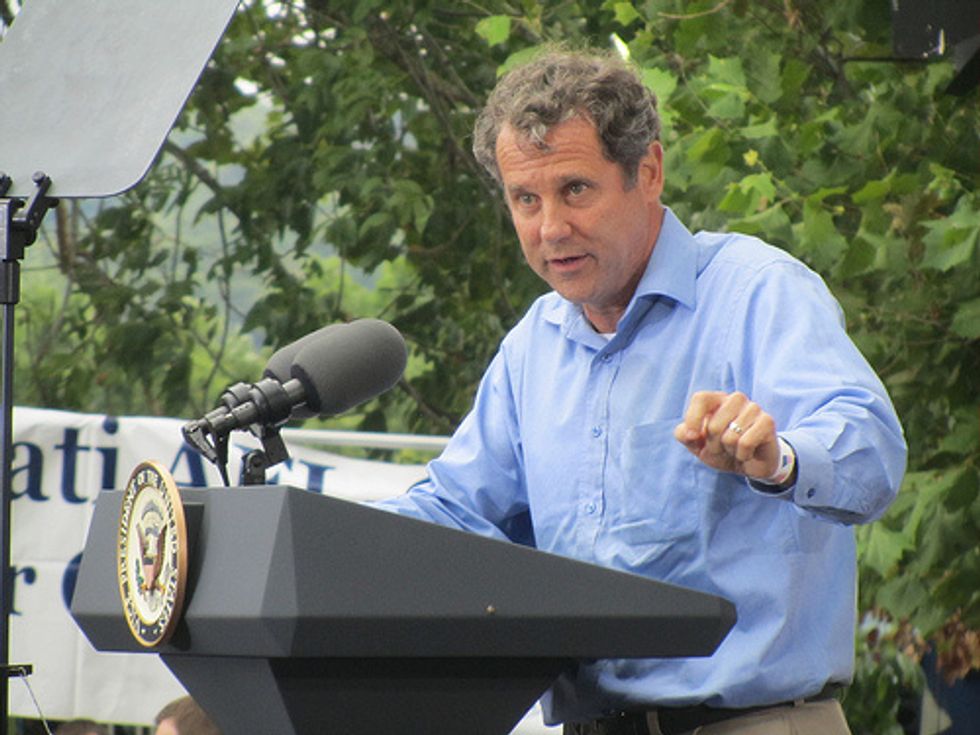 Reprinted with permission from Alternet.
Of all the Rust Belt states that President Donald Trump won in 2016, Ohio was arguably the most disappointing for Democrats in the 2018 midterms two years later. Democratic Sen. Sherrod Brown was reelected, but Republicans maintained 12 of the 16 seats that Ohio has in the U.S. House of Representatives. A federal court ruling on Ohio's congressional map, however, might give Democrats some hope for 2020's House races in the Buckeye State.
A panel of three federal judges, Roll Call reports, has struck down Ohio's congressional map as unfairly gerrymandered. The judges ruled that Ohio must present a new map for 2020 and has given the state until June 14 to come up with one.
During the Obama years, Ohio and Michigan were among the states where Republicans were aggressive in their gerrymandering of congressional districts. Ohio's congressional map, in 2011, was redrawn by a GOP-controlled state legislature. That map, first used in 2012, was challenged by various Democratic as well as nonpartisan organizations—and the three-judge panel found that "invidious partisan intent, the intent to disadvantage Democratic voters and entrench Republican representatives in power, dominated the map-drawing process."
This decision follows an April 25 ruling in which a panel of three judges ruled that Michigan's congressional map had been unfairly gerrymandered and that the state must come up with a new one for 2020. In the lawsuit challenging Michigan's congressional map (which was drawn in 2011), the League of Women Voters and some Democratic plaintiffs argued that it gave an unfair advantage to Republicans. And the judges agreed with the lawsuit, ruling that it was wrong to "dilute the views of Democratic voters."
Michigan, however, was generally a better state for Democrats than Ohio in 2018: despite gerrymandering, Democrats flipped two GOP-held seats in the U.S. House of Representatives.
Michigan's state legislature has until August 1 to draw a new congressional map, which would be signed into law by the state's new Democratic governor, Gretchen Whitmer.
IMAGE: Photo of Senator Sherrod Brown (D-OH) by Ohio AFL-CIO/Flickr.