Judiciary Dem Issues Dire Warning: GOP Is Plotting To Let Trump Fire Mueller
@EricBoehlert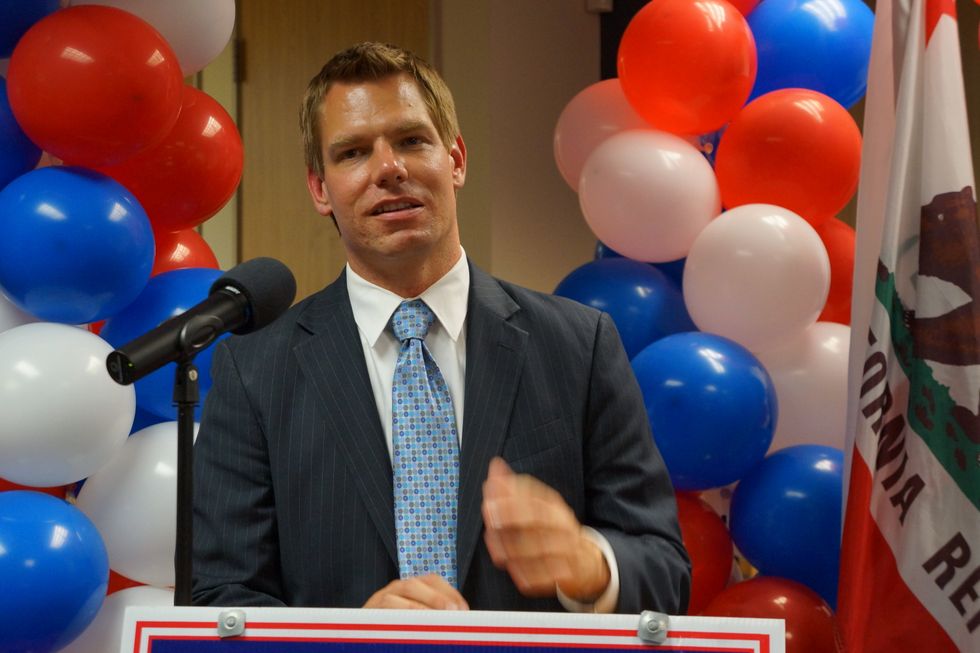 Reprinted with permission from Shareblue.com
It's not just the loud mouths on Fox News who are peddling wild conspiracies as they lash out at supposedly dark forces on special counsel Robert Mueller's team attacking the Trump White House.
An increasing number of Republicans are making it plain that any attempt by Trump to fire Mueller would be fine with them.
That was the undeniable take-away from the House Judiciary Committee's Wednesday hearing. During his testimony, Deputy Attorney General Rod Rosenstein was pressured relentlessly by Republicans who used to be pro-law and order but now use the FBI and the DOJ as a political punching bag.
Why? Because they want the Mueller investigation shut down. Period.
After listening to hours of the GOP's bashing, Rep. Eric Swawell (D-CA) warned that Republicans were signaling to the White House that they would OK with Trump trying to obstruct justice:
SWAWELL: Is there good cause to fire Bob Mueller as we sit here today?

ROSENSTEIN: Not to my knowledge.

SWAWELL: I am concerned that my House Judiciary Committee colleagues, particularly in the majority, have signaled, quite indiscreetly today, that they would probably give the president a pass if he were to fire, or order you to fire, Bob Mueller. There have been a number of statements attempting to undermine the good character of Bob Mueller. That concerns me because that would certainly fly in the face of the rule of law in this country. It would not be OK, I believe, with the American people or the spirit that our country was founded upon.
Note that any attempt by Trump to move against Mueller while his criminal investigation closes in on the White House would likely spark a constitutional crisis. But at this point, Republicans seem to prefer that dark option to letting Mueller complete his work.
Last week, Trump huddled with anti-Mueller congressional forces on Air Force One who have previously described Mueller's investigation as a "coup" against Trump and "very dangerous." No doubt Trump got an earful about how the former Marine and longtime Republican prosecutor now represents the dark side.
And yes, Trump's own attorneys have also recently moved into the fever swamps. Now fully embracing far-right conspiracy theories, they've put Mueller in their sights and are demanding that the Department of Justice appoint a second special counsel to investigate the work of Mueller and his team.
Basically, they're trying to turn the whole thing into a farce.
"None of these attacks or insinuations are grounded in good faith. The anti-Mueller brigade cares not a whit about possible bias in the Justice Department or the F.B.I.," The New York Times emphasized in a Wednesday editorial. "It simply wants the investigation shut down out of a fear of what it might reveal. But if your man is really innocent, what's the worry?"
Good question.