Justin Bieber Visits Controversial Japan War Shrine
@AFP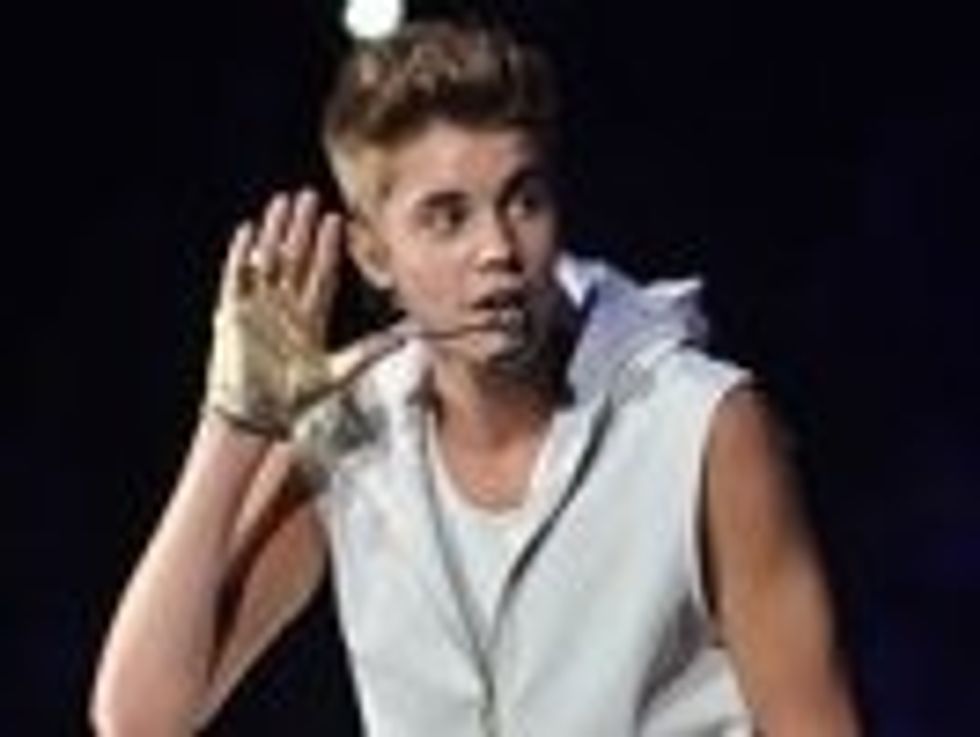 Tokyo (AFP) – Justin Bieber courted controversy once again on Wednesday, posting a picture of a Japanese war shrine after an apparent visit to the contentious spot that counts convicted war criminals among the fallen warriors it honors.
The troubled Canadian pop prince posted the snap of the Yasukuni shrine on his Instagram account — tweeting the link to his 51 million Twitter followers — but later took it down.
"Thank you for your blessings," the 20-year-old star tweeted as he posted the picture, showing the backs of two people standing in front of the massive shrine pavilion.
The post sparked a social media backlash, including in South Korea and China, where the shrine is seen as a symbol of Japan's perceived lack of penitence for its imperialist past.
An attached museum peddles a view of World War II deemed unpalatable by most mainstream historians, casting Japan as a victim and a frustrated liberator of Asia.
"Hey Justin, do u even know where that is?" wrote Instagram user "vivien_kong." "Yasukuni shrine is the place where to worship the Japanese WWII soldiers. And do u have any efing idea that how the Japanese Nazi killed American and other Asian countries innocents?"
Chinese foreign ministry spokesman Qin Gang, speaking at a regular briefing Wednesday, said he had not been aware of Bieber's visit to the shrine.
But he added: "I hope that this Canadian singer, after visiting the Yasukuni shrine, can have a clear understanding of Japan's history of invasion and militarism, and of the source of Japan's militarism."
The backlash recalls Bieber's visit to the Anne Frank museum in Amsterdam a year ago, when he sparked a furore with a message in the guest book at the house of the Jewish teenager, who died in a World War II concentration camp.
"Truly inspiring to be able to come here. Anne was a great girl. Hopefully she would have been a belieber," he wrote.
"Beliebers" are the nickname given to the singer's legions of fans, many of whom are pre-teen girls.
The Anne Frank museum defended the teen idol over the row, expressing gratitude that he had taken time to visit, but the comment caused uproar on social media.
The once squeaky-clean Canadian has run into repeated trouble in recent times and is facing possible deportation from the U.S. in connection with an alleged drag racing incident.
Bieber also faces an assault charge in Canada for allegedly striking a limousine driver on the back of the head.
His Japanese Instagram posting came hours before U.S. President Barack Obama arrives in Tokyo at the start of a four-country Asian tour.
On Tuesday nearly 150 Japanese lawmakers paid homage at Yasukuni, sparking protests from China, which said an offering earlier in the week by Prime Minister Shinzo Abe was "a slap in the face" for Obama.
Photo via Wikimedia commons