Kennedy Retirement Allows Trump Another Shot At Supreme Court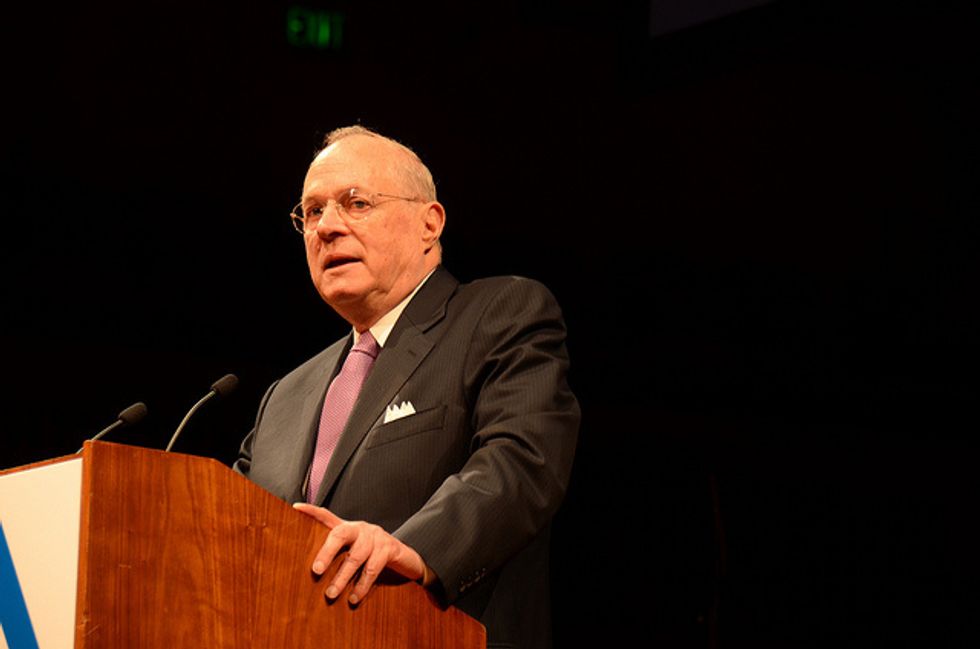 Reprinted with permission from AlterNet.
U.S. Supreme Court Justice Anthony Kennedy plans to retire, Reuters reports.
The move gives Donald Trump the opportunity to replace a pivotal vote on the Supreme Court. Kennedy is viewed as a key swing vote and any replacement by the president will likely shift the bench to a more conservative ideology.
In a letter to the president, Kennedy "[expressed] profound gratitude for having had the privilege" of working on the Supreme Court and "defend the Constitution and the laws hat must always conform to its mandates and promises."
The move follows a series of ideologically-split blows by the Supreme Court on issues including abortion, unions and immigration.
Elizabeth Preza is the Managing Editor of AlterNet. Follow her on Twitter @lizacisms.
Photo: Steve Rhodes via Flickr