Kerry Calls For Iraqi Political Unity Against Jihadists
@AFP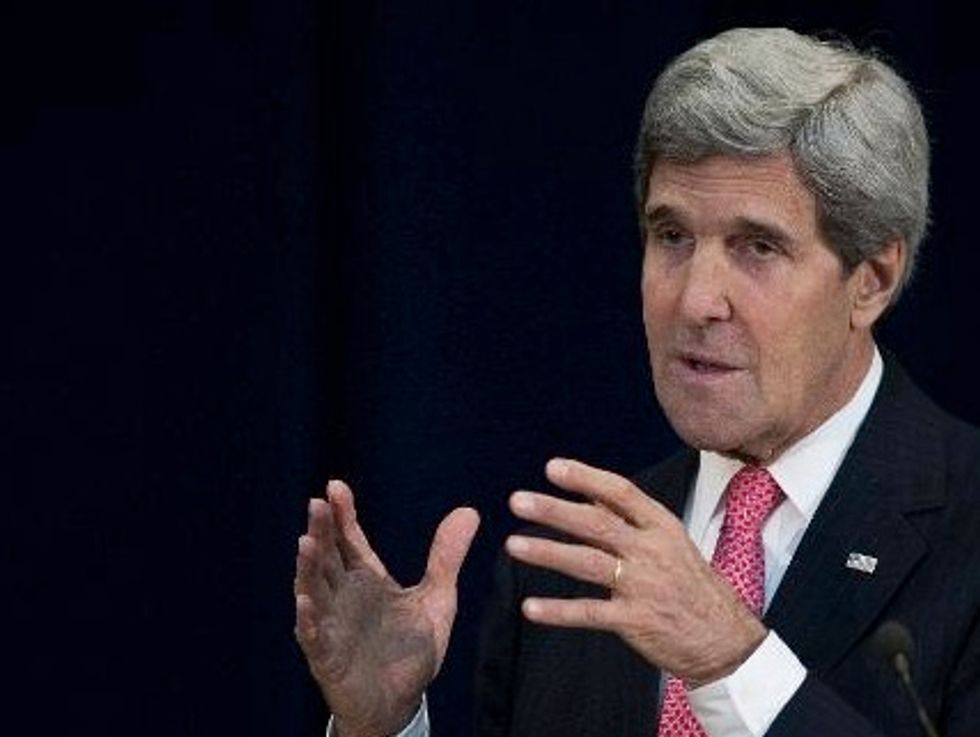 London (AFP) – U.S. Secretary of State John Kerry on Friday urged Iraq's political factions to unite against the jihadists who have already overrun several cities and are pushing towards Baghdad.
"Make no mistake: this needs to be a real wake-up call for all of Iraq's political leaders. Now's the time for Iraq's leaders to come together and to show unity," Kerry said on a visit to London.
"Political division fuelled by ethnic or sectarian differences simply cannot be allowed to steal from the Iraqi people what so many have given so much for over the course of these last years," he said.
Iraq was facing a "brutal enemy" that poses a threat to U.S. interests, as well as those of its allies in Europe and the Middle East, Kerry said.
He said that given the gravity of the situation, he would anticipate "timely decisions" from U.S. President Barack Obama in tackling the challenge.
"We are laser-focused on dealing with the crisis ahead," the top U.S. diplomat said.
He said the fight was on for a "pluralistic, tolerant society".
It was time for Iraqi leaders of "all different stripes" to come together to put the national interest ahead of their own interests.
On Thursday, the Iraqi parliament failed to muster enough lawmakers to vote on a request to call a state of emergency to deal with the offensive from jihadist group Islamic State of Iraq and the Levant.
Kerry was speaking at the end of a conference in London on combating sexual violence in conflict zones co-hosted by Hollywood star Angelina Jolie and British Foreign Secretary William Hague.
AFP Photo/Paul J. Richards