Late Night Round-Up: 'Democalypse 2016 — It BEGINNNNNSSSS!!!'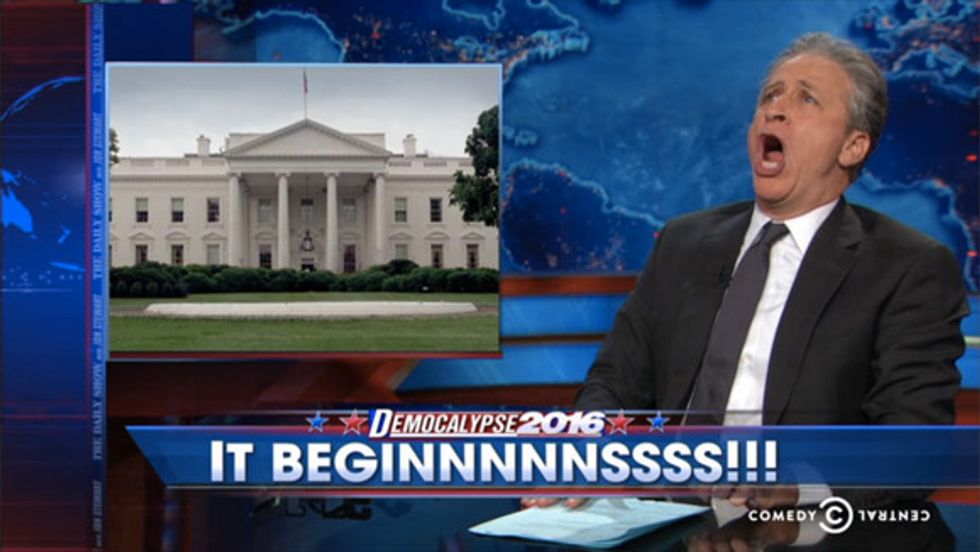 The Daily Show returned from the holiday season on Monday, to kick off the beginning of 2015 — which is really the beginning of 2016, it turns out.
Watch Jon Stewart looking over the early field of presidential prospects, the bizarre rituals that they are now all undertaking. And then, he even gives a special early endorsement!