Late Night Roundup: Bill Clinton Talks Trade (And More) With Jon Stewart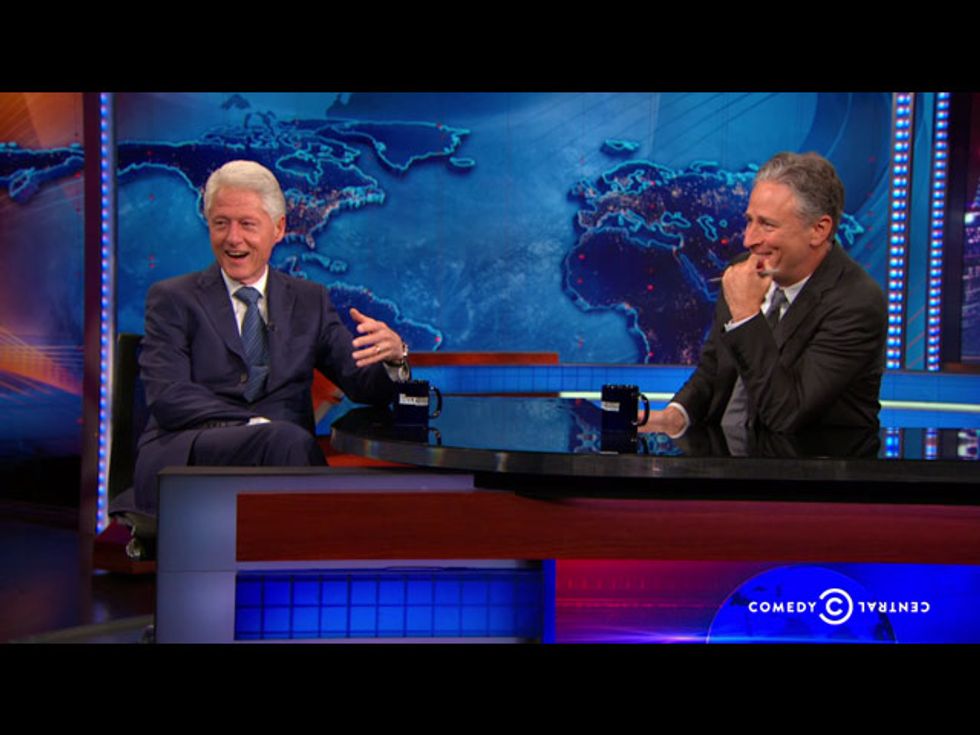 Former President Bill Clinton sat down with Jon Stewart on The Daily Show, to talk about Hillary's campaign, Donald Trump's entry into the race — and the current, very contentious domestic politics of free trade in a global economy.
The two also spoke extensively about the need for infrastructure development, and sustained investments rather than temporary trading.
They also discussed what Bill might do as a presidential spouse — which again, got Bill chatting about the importance of infrastructure and investment.
Conan O'Brien pointed out the continuing layers of irony to the presidential candidacies of both Donald Trump and Jeb Bush.