Late Night Roundup: Casting Trump Out Of The Temple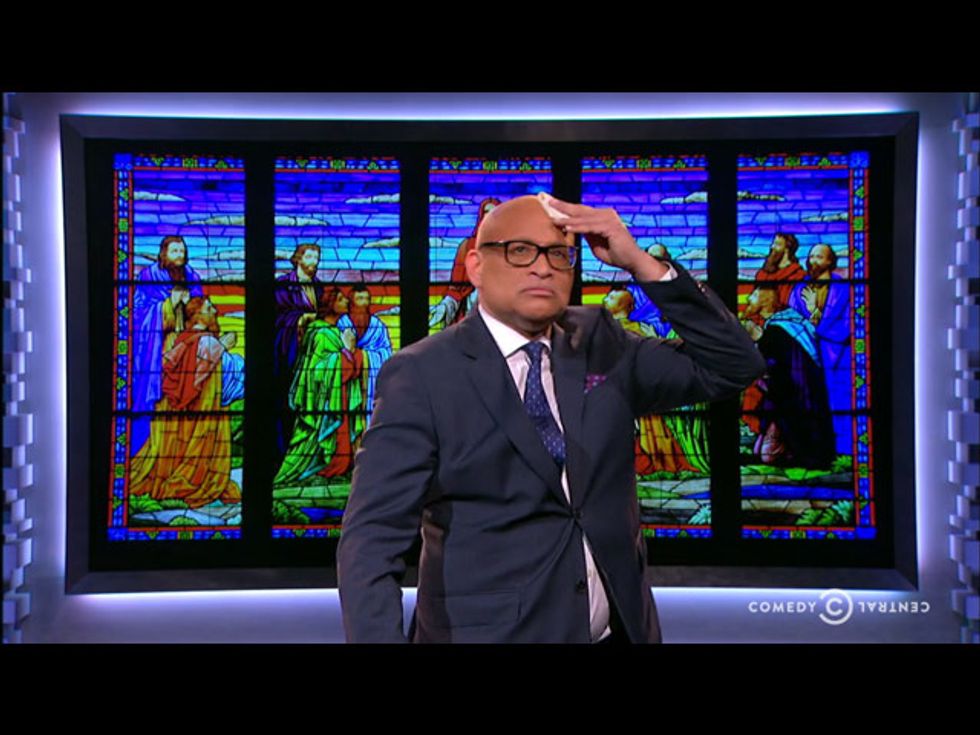 Larry Wilmore looked at the sheer absurdity of Donald Trump's visit to Liberty University, where he transparently pretended to revere the Bible — especially the book of "Two Corinthians." And so Larry had to respond — by preaching on against this snake in the grass.
Larry and The Nightly Show contributor Mike Yard also examined a controversial children's book that was just pulled by Scholastic, A Birthday Cake For George Washington, for depicting George Washington's slaves as happy. But on the bright side, this gave Mike his own idea for a children's book: Massa Dies.
Over at The Daily Show, Trevor Noah and Jordan Klepper highlighted the British Parliament's recent debate on whether to ban Donald Trump — which lawmakers ultimately did not favor, but which they did answer by ridiculing The Donald in so many creative ways.
Seth Meyers delivered an analysis of Bernie Sanders' big surge in the polls — and the irony that a 74-year old man who looks like the character of "Waldorf" from the Muppets has now become the candidate of young voters.