Late Night Roundup: From Senate Diplomacy To Fraternity Racism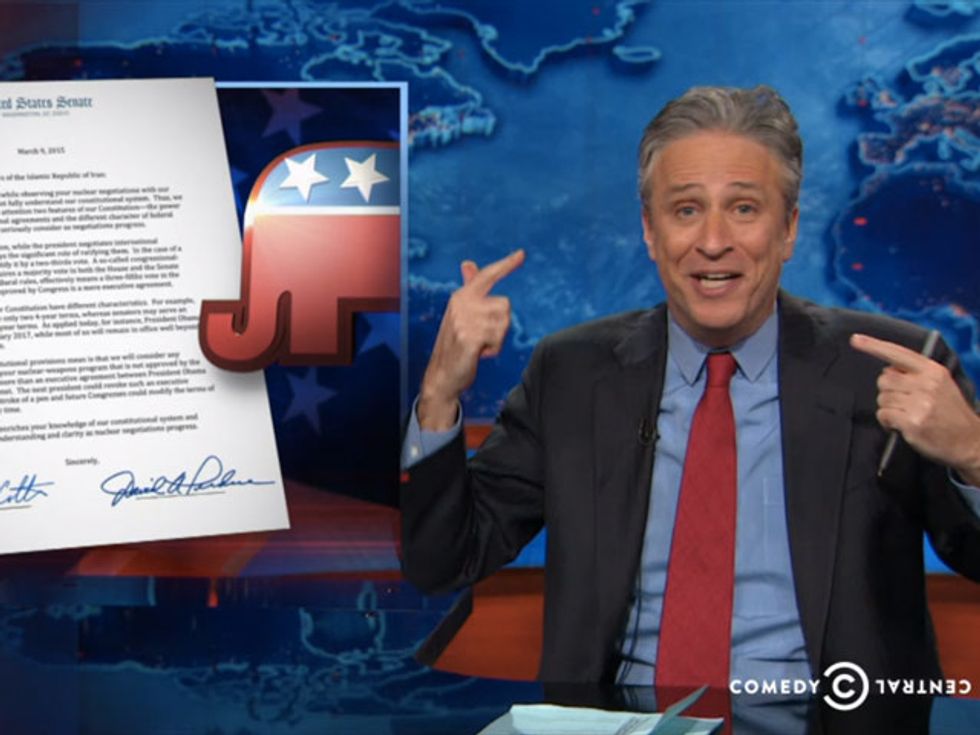 Jon Stewart marveled at the Senate Republicans' letter to Iran, detailing the possible failure of any possible nuclear deal: The GOP wasn't warning Iran about working with Obama — they were warning about working with themselves.
The Nightly Show highlighted the fraternity scandal at the University of Oklahoma. Larry Wilmore made a blunt statement: He'll stop talking about racism — when people stop being racist.
David Letterman gave a light-hearted "Top Ten" on Hillary Clinton's press conference from Tuesday.