Late Night Roundup: Going Easy On The TSA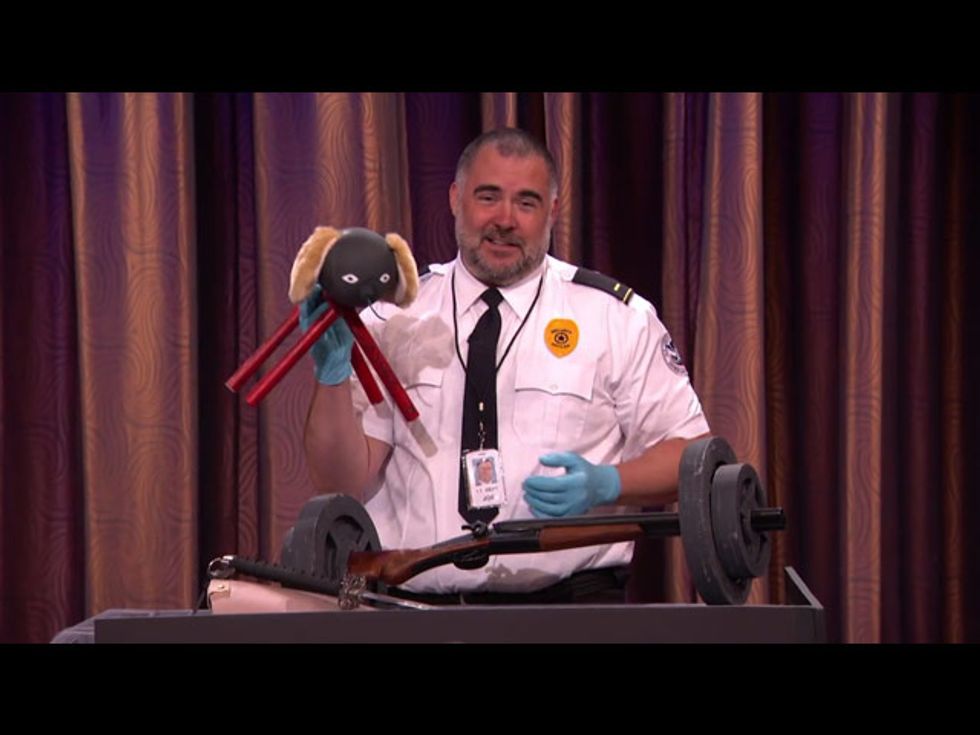 Conan O'Brien spotlighted the news that the TSA failed to detect weapons in 95 percent of tests through airport security. But as a "real" TSA agent explained, just look at how easy it is to get fooled here.
Seth Meyers also commented on the news about the TSA — after all the money spent and crushing inconveniences for travelers, in order to make us think we were safer.
The Daily Show highlighted everything that has gone wrong in Iraq — and the fact that the people who got it all wrong in the first place are the ones talking about everything that President Obama is getting wrong now. Thus, Jon Stewart presents a new slogan: "Learning Curves Are For P*****s!"
Jon Stewart also looked at all the media coverage of Caitlyn Jenner — and the real social progress here: That transgender women are now so accepted, they can now be totally objectified on TV, too. "Caitlyn Jenner, congratulations — welcome to being a woman in America."
Jimmy Kimmel highlighted Donald Trump's upcoming big announcement — and wondered if it might be connected to another recent celebrity news story.
Jimmy Fallon also looked at the "Pros and Cons" of Donald Trump running for president:
Larry Wilmore reported on the Supreme Court's decision this week that threw out a conviction over threatening Facebook posts — and he reacted in horror at the news of which Supreme Court Justice he's agreeing with now.
James Corden took a shift working at a kosher butcher shop. He had a great time — if he didn't entirely know what he was doing.