Late Night Roundup: Pope And Circumstance!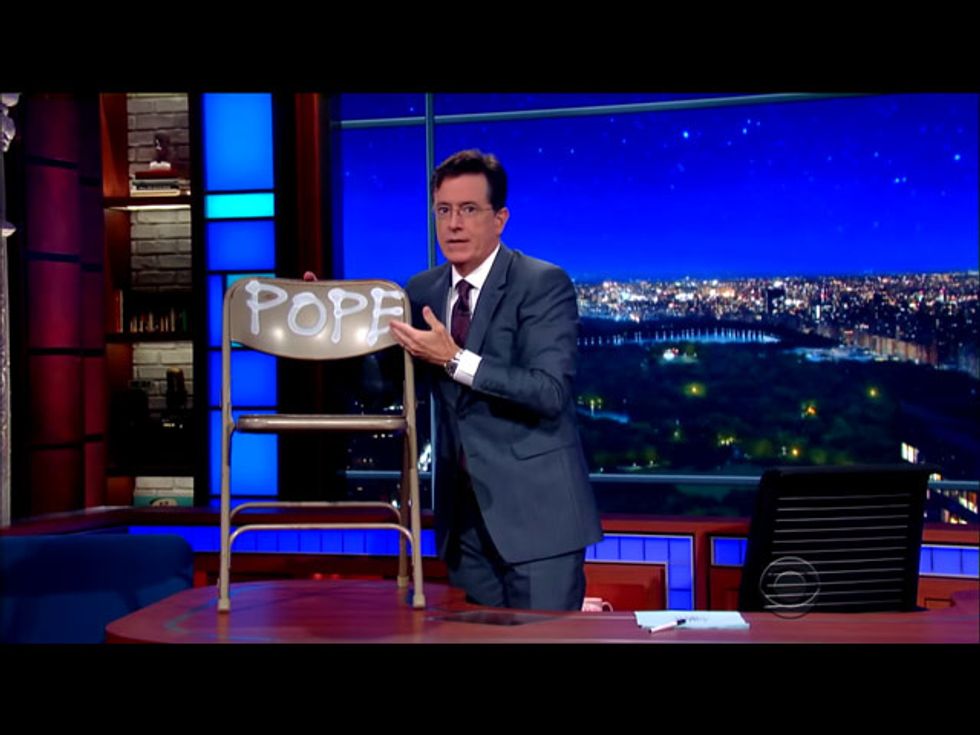 Stephen Colbert was excited for Pope Francis' visit to New York, so much so that he invited the leader of the Catholic Church to appear on his show — and even prepared a specially humble chair for him.
Stephen also looked at how Americans are marking the visit of a religious leader who has called upon to eschew consumer materialism — by selling lots of tacky and overpriced merchandise. "It's an inspiring message of shunning material possessions — which Americans can now honor by buying crap."
And Larry Wilmore looked at a great example of the corruptions of capitalism that Pope Francis has talked about: The recent effort by young businessman Martin Shkreli to increase the price of an medication for AIDS-related illnesses from $13.50 per pill all the way up to $750.
Jimmy Kimmel looked at how similar Pope Francis and Donald Trump might just be:
And in a non-pope item, James Corden went on a police stakeout with a very special partner: Mel Brooks!