Late Night Roundup: Soul Food With Rand Paul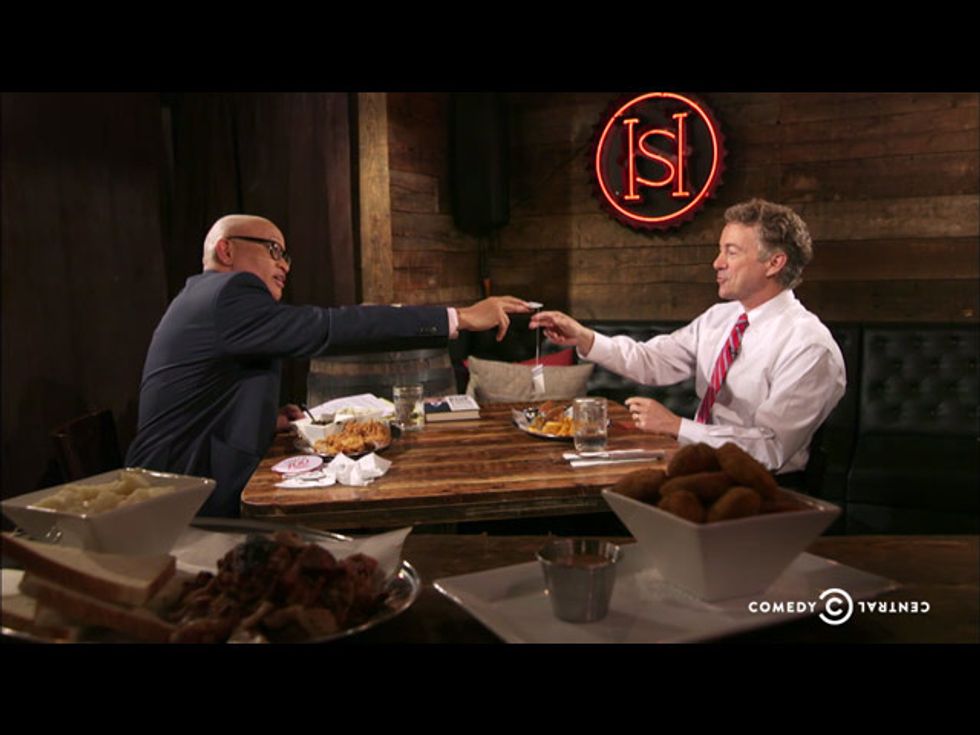 Larry Wilmore had his latest "Soul Food Sit-Down" with a presidential candidate. And here he dispensed Rand Paul some advice on such topics as how to insult Donald Trump's mother, to compare and contrast himself with fellow surgeon Ben Carson — and to revamp his image by getting a Jheri curl.
Trevor Noah examined the Obama administration's policy shifts on Syria, and their inability to actually say U.S. troops are in combat against the Islamic State. There is, however, one group of people who have no problem saying that the soldiers are in combat: the soldiers.
Jimmy Fallon sat down with Rachel Maddow, who explained that the current controversies surrounding the Republican debates really stem from there being too many candidates to manage: "It seems like none of them are gonna drop out, there's gonna be a million of them in debates, the debates are all gonna be a disaster from here on out, it's gonna be total chaos, the Republican Party won't be able to run it, they're all gonna mutiny — it's gonna be super-fun!
Seth Meyers also took a look at the problems in the debates: "One of the problems is that any sandwich is crap, if it has 14 or more ingredients."