Late Night Roundup: Ted Cruz And 'Battlefield Birth'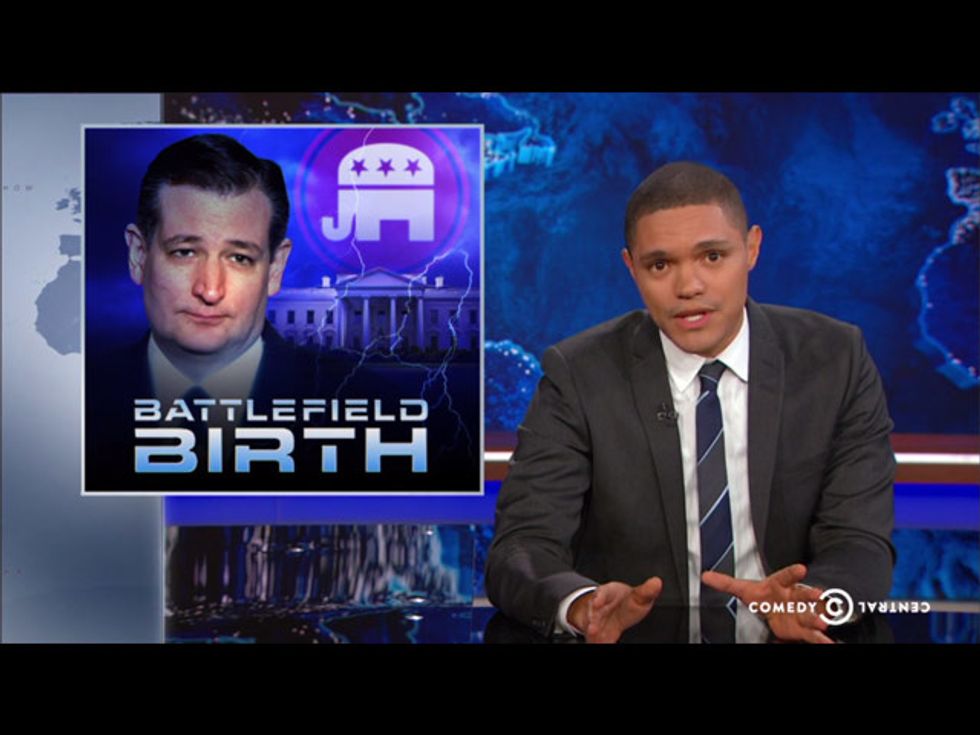 Trevor Noah had a lot of with Donald Trump's attacks on Ted Cruz for being born in Canada. After all, Trevor thought that Birtherism was only something that Republicans did to others — not that it could actually get done against them, too.
Larry Wilmore highlighted the worst part of the situation with North Korea: That our only real diplomatic contact with the megalomaniacal dictator Kim Jong Un is our own crazy former basketball player Dennis Rodman. And so, Larry conducted a special interview with "Dennis Rodman" himself.
Seth Meyers held his very own Democratic presidential debate:
Stephen Colbert checked back in on the presidential race, with another installment of his feature "The Hungry For Power Games" — this time paying tribute to the most recent two of the lesser lights who dropped out of the race, Lindsey Graham and George Pataki. "They were both brought low by a shameful chapter in their past: Government experience."