Late Night Roundup: Trump The African Dictator — Again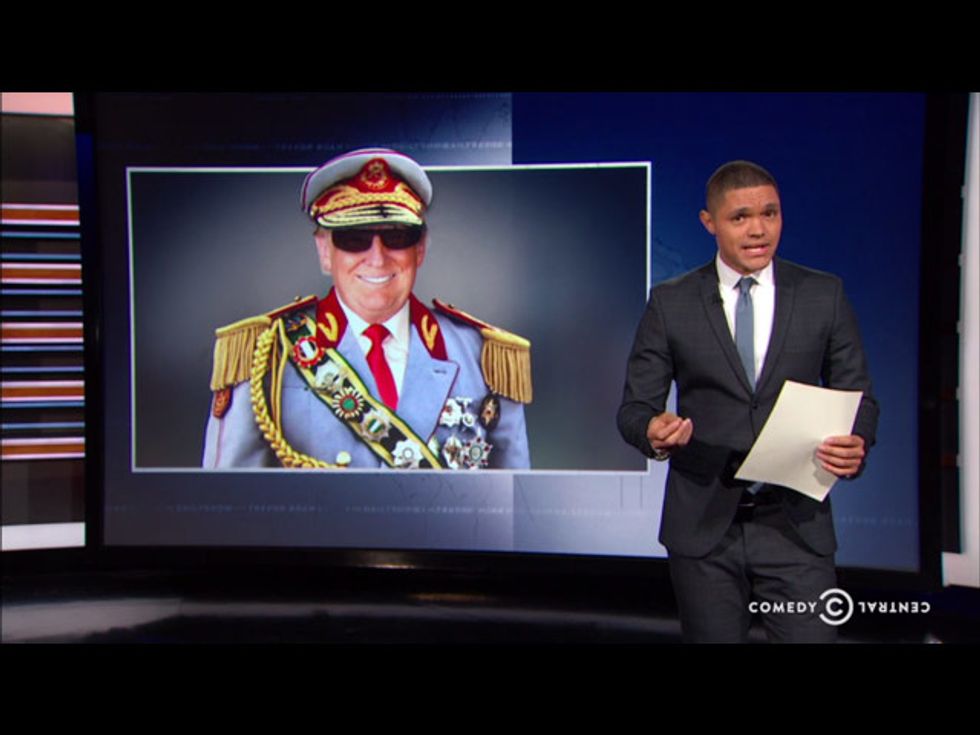 Trevor Noah addressed the feud now going on between Donald Trump and Fox News, and Trump's drastic action of skipping tonight's upcoming debate.
"I've said this before, people: The giant ego, the crazy sentiments, the huge and questionable fortune, the extremely casual relationship with facts — Donald Trump is basically an African dictator."
In fact, Trevor revealed, something very much like this great debate ditching occurred just last week — by the president of Uganda.
Seth Meyers sat down with John McCain, who discussed the appeals of both Donald Trump and Bernie Sanders as anti-establishment candidates. Indeed, McCain said, he just recently met somebody who said they supported Trump — and somehow, Bernie was their second choice.
Stephen Colbert highlighted the new ice cream flavor that Ben Cohen (of Ben & Jerry's) has created, dedicated to Bernie Sanders. And so Stephen presented some ideas for ice creams based on the other candidates.