Manafort Convicted On 8 Counts, Mistrial On Others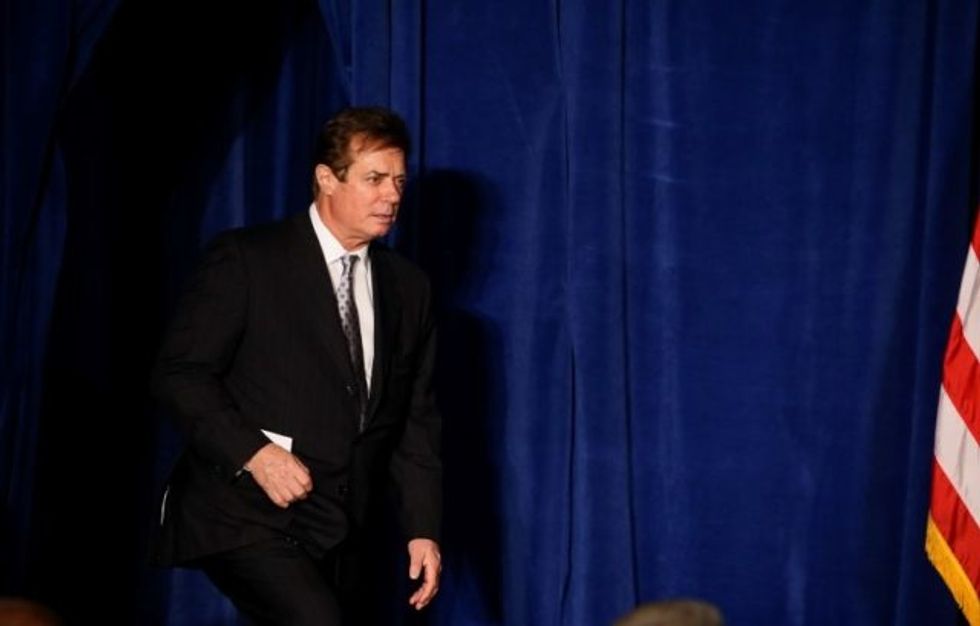 Reprinted with permission from Shareblue.
Former Trump campaign manager Paul Manafort, who was hugely influential on both Trump and the modern U.S. Republican Party, has been found guilty on eight felony counts: five counts of tax fraud, one count of failing to file a foreign bank account report, and two counts of bank fraud.
Manafort was charged on 18 counts related to all three of these categories of felonies, and now likely faces a maximum of 80 years in prison. The jury could not reach a verdict on 10 of the 18 counts, but convicted Manafort of at least one count of all three categories of the major felonies he was on trial for.
The charges related to Manafort's work on behalf of pro-Russia strongmen, especially former Ukraine president Viktor Yanukovych. The prosecution provided overwhelming evidence that Manafort hid millions of dollars he earned from foreign lobbying in offshore accounts, dodging U.S. taxes in order to pay for ostrich jackets and other eye-popping extravagances.
The charges Manafort was convicted of Tuesday aren't directly related to his work on the Trump campaign. But they could have big implications for special counsel Robert Mueller's investigation into Russian election interference, since the convictions could give Mueller leverage to pressure Manafort into cooperating with the government and testifying against Trump.
In the five months Manafort spent officially running Trump's 2016 presidential campaign, he accomplished a lot. He convinced Trump to pick Mike Pence as his running mate, attended the infamous Trump Tower meeting where the Trump campaign tried to get dirt on Hillary Clinton from Russian operatives, and even rewrote the official Republican Party's platform to be more favorable to Russian dictator Vladimir Putin.
What's more, federal prosecutors have been investigating whether Manafort provided a "back channel" to Russia for the Trump campaign, given his extensive foreign contacts.
For decades, Manafort has managed to put himself at the right hand of pivotal conservative and reactionary leaders worldwide, from Republicans like Ronald Reagan and Donald Trump, to autocrats like Yanukovych and Ferdinand Marcos.
Manfort reportedly "expects" that he will receive a presidential pardon from Trump, which might be why he hasn't flipped thus far.
If Trump does pardon Manafort, though, it could open up a whole new obstruction-of-justice can of worms for him.
Trump still hasn't ruled out a pardon. Meanwhile, he has both tried to minimize Manafort's role in his campaign, and complained about Manafort's supposedly unfair treatment by the U.S. justice system (bizarrely comparing Manafort to Al Capone in the process).
Given the overwhelming number and severity of charges against Manafort, a pardon or a decision to cooperate with Mueller is probably the only way he can avoid spending the rest of his life in jail.
This trial in Alexandria, Virginia, was actually the first of two trials Manafort faces. His second trial is scheduled for September in the District of Columbia, where he will face charges for conspiracy to defraud the United States, failing to register as a foreign agent, money laundering, witness tampering, and making false statements.
Prosecutors say they have more than twice as much evidence for those charges as they did for the first trial, and those charges carry even more potential prison time.
Manafort is unquestionably in big trouble. The remaining question is how much trouble he could cause for his former boss, Trump.
Published with permission of The American Independent.