Right-Wing Scammers Are Targeting Public School Kids Now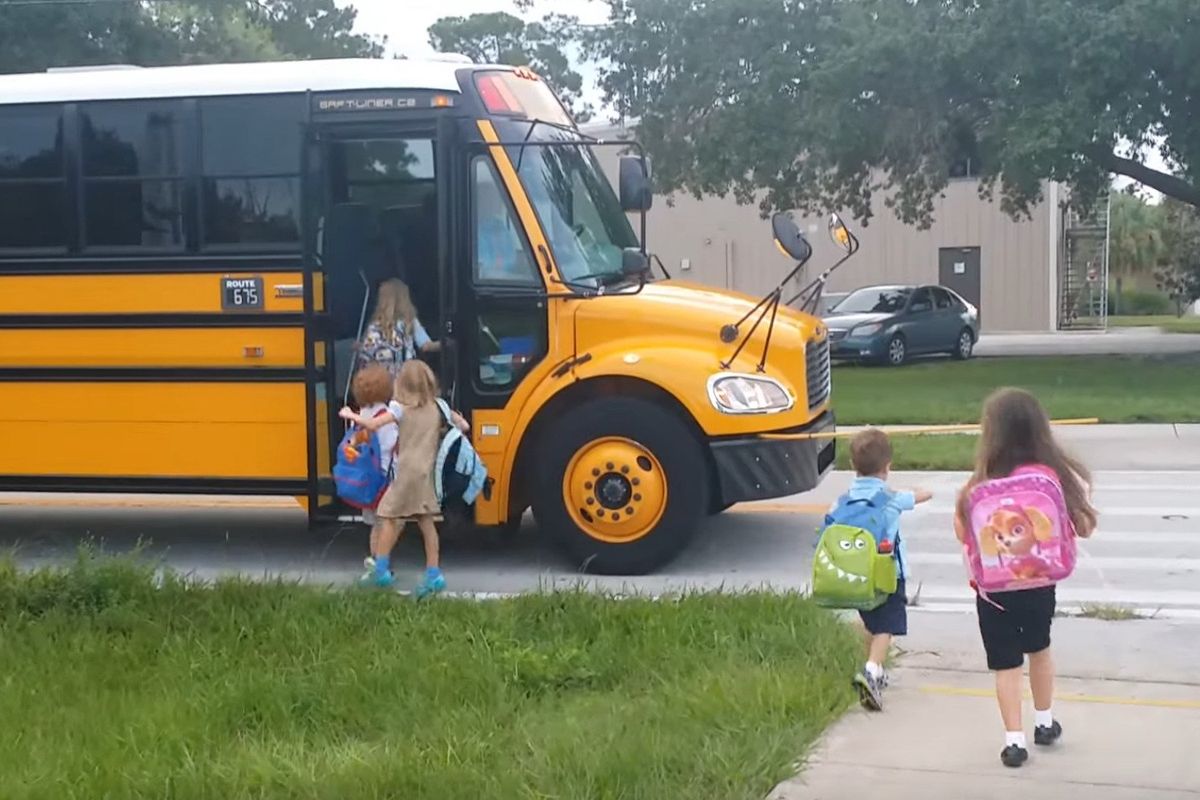 The right's war on public education has reached its inevitable conclusion: fighting back against supposed liberal indoctrination in schools by empowering an explicitly right-wing organization to expose schoolchildren to flagrant conservative propaganda.
PragerU is creating partnerships with Republican-controlled states to put videos from its PragerU Kids offshoot — which it bills as a counter to "the woke and anti-American leftist narrative taught in most schools" — in their classrooms. Oklahoma's Department of Education announced on Tuesday that it will join Florida in treating PragerU Kids' propagandistic work as legitimate educational content.
More states will likely follow — PragerU hosts a petition on its website whose signers support allowing its videos "in classrooms nationwide," and state officials often mimic the policies they see implemented elsewhere.
This marks a new twist on an old con. Right-wingers regularly denounce nonpartisan institutions as excessively left-wing, then establish explicitly ideological counter-institutions as a purported balance. At its most effective, that strategy brings political benefits for Republican politicians and financial profits for their propagandists. With PragerU Kids, GOP officials are using their power to ensure that the grifters get paid.
Education is the next frontier for right-wing grifters and propagandists 
For more than two years, the right has conducted a nationwide campaign targeting the purported influence of the academic framework known as "critical race theory" in public school systems. Conservative think tanks, advocacy groups, and media outlets identify, exaggerate, or fabricate discrete instances of alleged left-wing excesses in discussions of race across the nation's approximately 130,000 schools, then blow them up into national stories in order to focus the movement's mostly white adherents' racial anxiety into political energy.
Republican politicians have largely responded to the incentives created by this campaign by enacting legislation to limit discourse and teaching on race in public schools, at times through laws that courts have blocked as unconstitutional.
But the anti-critical race theory campaign also presents right-wing organizations with opportunities to access public school resources and their large, captive audience — and PragerU is taking advantage.
PragerU is a right-wing propaganda factory which claims to have generated "7 billion lifetime views" for its massive archive of videos targeting college-aged viewers. While its name conveys the imprimatur of a nonpartisan educational facility, the organization describes itself as "focused on changing minds" to be more conservative. Founded in 2011 by Dennis Prager, a right-wing talk radio host with an array of extremist views who has argued that "either 'studies' confirm what common sense suggests or that they are mistaken," the organization has been heavily funded by Dan and Farris Wilks, the extremely religious GOP megadonors who also backed The Daily Wire.
PragerU rolled out its PragerU Kids line in 2021 in direct response to the right-wing frenzy over critical race theory. As with its videos geared toward college-aged viewers, PragerU claims its kids content is intended to counter the left-wing material purportedly taught elsewhere.
According to PragerU's most recent report for its donors, its "kids shows are created to inoculate children against the woke and anti-American leftist narrative taught in most schools." What that actually entails, as my colleague John Knefel reported, is "right-wing propaganda" that seeks to "render history and its inheritances invisible, inert, and incapable of inspiring young people to seek a more equal and more just world."
By putting these videos in their state's public school classrooms, Republican politicians can garner accolades on the right. PragerU, in turn, gets to tell the donors who gave more than $65 million according to its last publicly available tax filing that the organization has been successful in finding a new, captive audience for its content.
The losers are the students, and parents who don't want their kids watching content explicitly designed to make them more conservative.
The right manufactures rage against institutions, then props up its own
PragerU Kids marks the latest iteration of a decades-old strategy. Grievance by grievance, the right has torn down nonpartisan institutions and businesses and constructed an alternate set of brands for "lifestyle conservatives" to purchase.
First came the press. Republican activists and politicians spent decades attacking mainstream news sources as excessively liberal. As rank-and-file conservatives lost trust in journalists, movement leaders launched new right-wing alternatives: talk radio in the 1980s, Fox News in the 1990s, and digital outlets in the 21st century.
Much of the content on these outlets focuses on attacking the mainstream press, both as a way to "work the refs" and encourage them to provide more favorable coverage of the GOP and its causes, and as a business strategy to keep audiences ensconced in a closed information environment where they only hear from right-wing voices.
Then came social media. The right ran the same playbook against the likes of Facebook and YouTube, trying to garner special dispensation to break the rules by claiming the platforms were biased against them. At the same time, they stood up (with varying degrees of success) explicitly right-wing alternatives in Trump's Truth Social, Trump aide Jason Miller's Gettr, white nationalist stomping ground Gab, and Rumble, a YouTube knock-off backed by fascist billionaire Peter Thiel.
Then came everything else. Over the last few years, right-wing propagandists have denounced an array of American corporations as exemplars of "woke capital" and called for boycotts. At the same time, right-wing entrepreneurs (often the same people promoting the critiques) have launched right-wing analogues to those disfavored brands.
Right-wing culture warriors are urged to drink Ultra Right Beer instead of Bud Light and Black Rifle Coffee instead of Starbucks, shave with Jeremy's Razors instead of Harry's or Gillette, make phone calls on Pure Talk instead of AT&T, and eat Jeremy's Chocolate instead of Hershey's. As other figures on the right attacked Disney movies and popular children's books as excessively "woke," they prepped right-wing options to replace them.
It's a long con, one designed to channel culture war issues into Republican votes so the party can redistribute wealth upward, while also putting money in the pockets of the party's hack class. And now, GOP politicians are putting the power of the state behind their grifters.
Reprinted with permission from Media Matters.