#NationalMeme: The Right Kind Of Performing Animal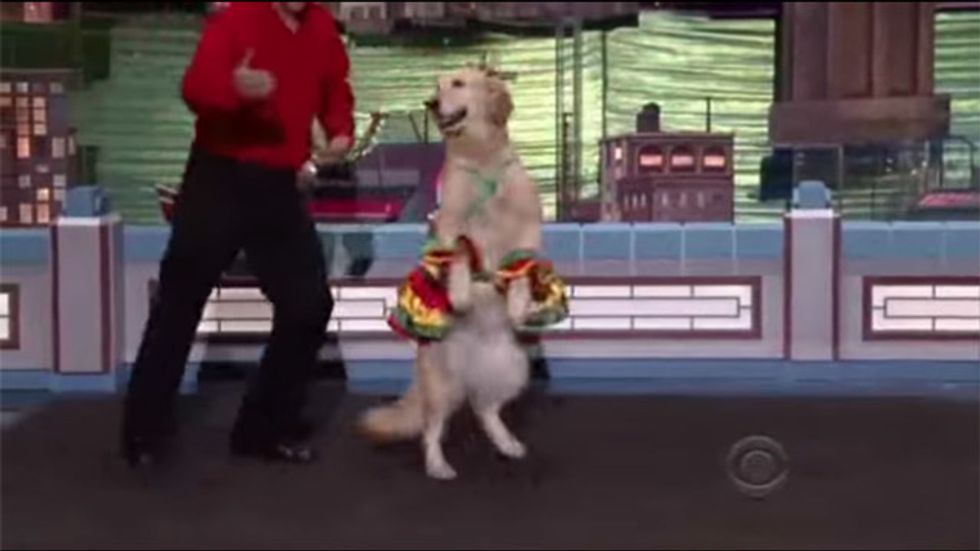 With the welcome news that the Ringling Bros. and Barnum & Bailey Circus will be phasing out the elephants used in their shows — ushering them off to a comfortable retirement in the next few years — it's also worth remembering that it is still possible for an individual animal to enjoy performing for people — if it's what they want to do.
Perhaps the greatest example of this is Carrie la Perrita Bailarina, a beautiful and very intelligent canine from Chile who is known for dancing with owner José Fuentes.
Here's a great appearance by Carrie in 2011, when she and José visited The Late Show with David Letterman. The key things to look for, which separate Carrie from circus animals: Her great open smile, and the bright sense of life projecting from her eyes. And those attributes are what make all the difference.
Video via José Fuentes/The Late Show with David Letterman.