New GOP Debate Rules Announced — Rand Paul In Danger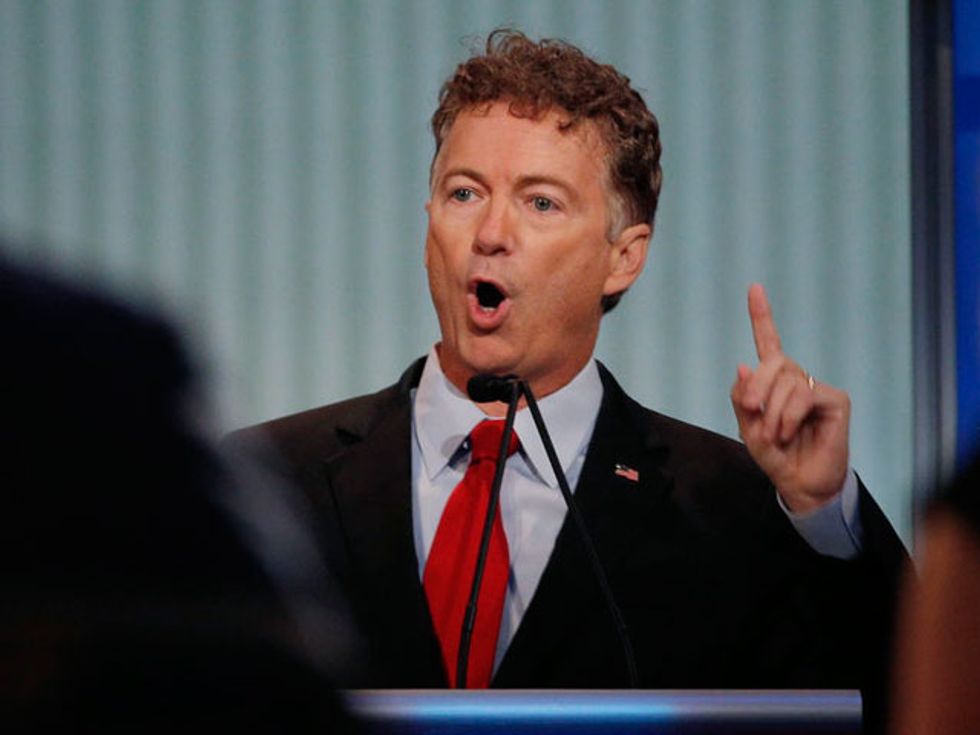 CNBC has announced the criteria for Republican candidates to be invited to the next round of presidential debates, which will be held on Oct. 28. And now the big question is who exactly will qualify for the main event, and who will get consigned to the undercard — if there even is one.
National polls will be used to determine a candidate's eligibility and placement on the stage. To be eligible to appear in either segment, a candidate must have at least 1 percent in any one of the methodologically sound and recognized national polls conducted by: NBC, ABC, CBS, Fox, CNN and Bloomberg, released between September 17, 2015 and October 21, 2015.

To appear in the 8pm debate a candidate must have an average of 3 percent among these polls. The polls will be averaged and will be rounded up to 3 percent for any candidate with a standing of 2.5 percent or higher. Candidates who average below that will be invited to the 6pm debate.
The previous debates, held by Fox News and CNN, put the top 10 candidates in the main event, with the lower-polling candidates placed into the early debate. (A last-minute rule change added an 11th podium to CNN's main debate for the surging Carly Fiorina.)
A quick glance at the Real Clear Politics poll average page shows that Rand Paul is in danger of getting demoted to the kids' table, currently scoring an average of 2.3 percent. Just above him are Chris Christie and Mike Huckabee at 3.0 percent each, and then John Kasich with 3.3 percent.
Meanwhile, the rules create a whole other conundrum for some candidates: It's unclear whether some of them will even qualify for the 6 p.m. debate, with its own threshold of 1 percent. Bobby Jindal and Rick Santorum are at 0.5 percent each — and would thus need CNBC to round them upwards — followed by George Pataki at 0.3 percent, and Lindsey Graham with 0.2 percent. (And who knows, Jindal and Santorum could end up sinking even lower.)
Just imagine a scenario in which only one candidate, perhaps Rand Paul, nominally qualifies for the undercard debate. It would be like Fight Club, but without anyone else to fight.
Photo: Rand Paul answers a question in Cleveland, Ohio, August 6, 2015. REUTERS/Brian Snyder