New Report Highlights Trump Obstruction Scheme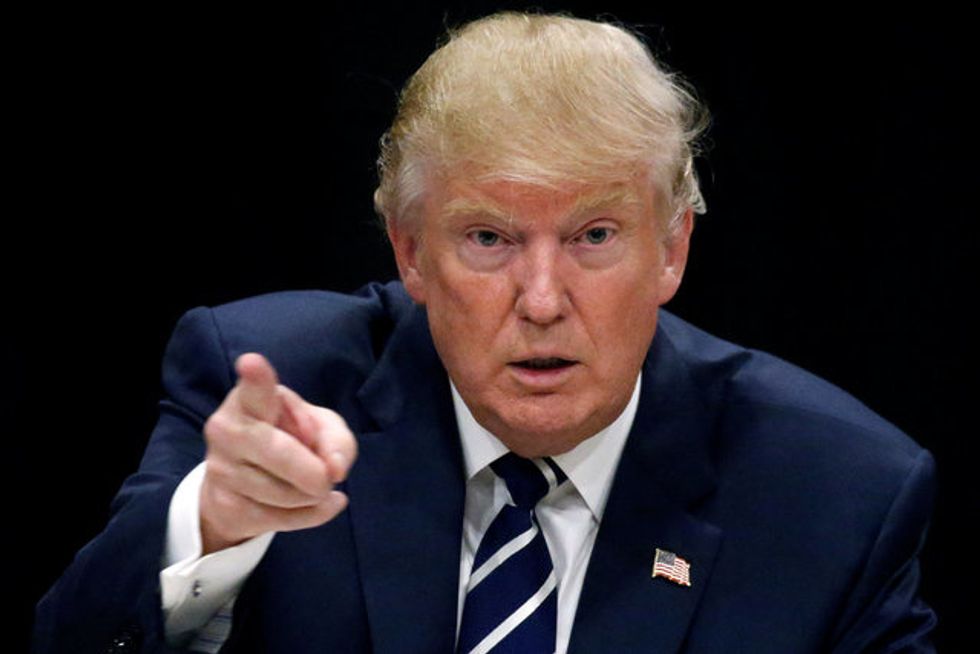 Reprinted with permission from Shareblue.com
Donald Trump ordered top White House lawyer Don McGahn to stop Attorney General Jeff Sessions from recusing himself in the Justice Department's ongoing investigation into potential coordination between the Trump campaign and Russia, according to an explosive new report that reveals the lengths to which Trump went to obstruct the probe.
McGahn carried out Trump's orders and attempted, unsuccessfully, to convince Sessions not to recuse himself from the probe, The New York Times reported Thursday night.
When McGahn's efforts failed, Trump was so furious that he "erupted in anger in front of numerous White House officials, saying he needed his attorney general to protect him," according to the Times.
Sessions' recusal from the probe resulted in the appointment of special counsel Robert Mueller, who is now leading the Russia investigation.
Trump reportedly expected Sessions to "safeguard him" — raising the question of what he felt he needed to be protected from. After all, if Trump's claims of no wrongdoing are true, then why would he need Sessions to protect him?
According to the Times, Trump's attempt to stop Sessions from recusing himself is one of several previously unreported incidents that special counsel Mueller is looking at as he investigates whether Trump engaged in obstruction of justice.
The Times also reported that Mueller has been able to substantiate claims made by Comey in memos describing disturbing conversations with Trump.
In the memos, Comey describes numerous interactions with Trump before his firing, including one conversation in which Trump asked Comey to end the FBI investigation of Michael Flynn.
Some of this was corroborated by handwritten notes obtained from Trump's former chief of staff, Reince Priebus.
According to the Times, one White House lawyer was so concerned about Trump's determination to fire Comey that he intentionally misled Trump about whether he had the authority to remove him from the investigation.
Trump apparently thought he could get away with all of this by firing Comey and using Sessions as his personal shield.
Robert Mueller appears to be ensuring Trump was ever so wrong.