New Yemen Drone Attack 'Kills Six Qaeda Militants'
@AFP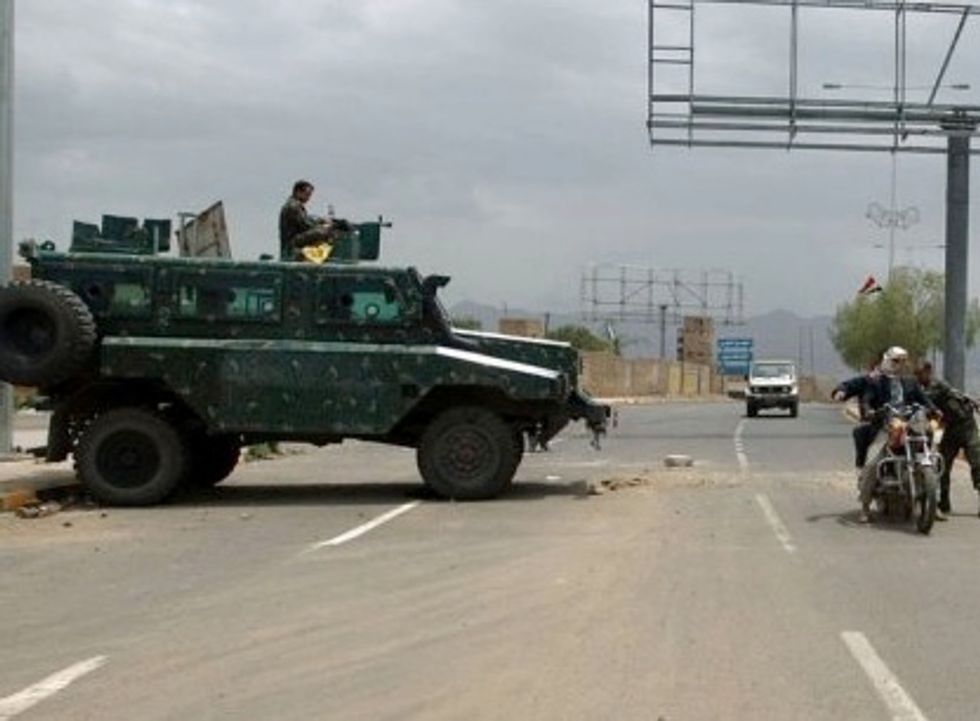 SANAA (AFP) – A drone strike in Yemen killed six Al-Qaeda members Thursday, a tribal source said, a day after Sanaa reported it had foiled a militant plot to storm a Western-run oil terminal.
The dawn attack, presumed to have been launched by an American drone, was the sixth of its kind since the end of July.
It targeted two cars bearing members of Al-Qaeda in the Shabwan area of the Maarib region east of the capital, the source said, and came as a terror alert kept U.S. and some Western missions in the region and farther afield closed.
"Six members of Al-Qaeda were killed," said the tribal official who requested anonymity.
On Wednesday, the authorities said they had thwarted a plan by Al-Qaeda in the Arabian Peninsula (AQAP) to storm a Canadian-run oil facility at Mina al-Dhaba on the Arabian Sea coast.
On the same day, another presumed U.S. drone assault killed seven suspected jihadists in the southeast.
The six drone attacks since July 28 in the south, southeast and east of Sanaa have killed a total of 30 people. Only the United States possesses such aircraft in the region.
Militants had also plotted to seize control of the Hadramawt provincial capital of Al-Mukalla, a port city of some 100,000 people, government spokesman Rajeh Badi told AFP.
They had also planned to seize the Ghayl Bawazeer area to its north where Al-Qaeda briefly declared an Islamic emirate earlier this year, he said.
Washington has closed 19 embassies and consulates in the Middle East and Africa, citing intercepted communications among militants, reportedly including an attack order from Al-Qaeda leader Ayman al-Zawahiri to AQAP.
The Yemen-based AQAP is considered by Washington to be the deadliest branch of the global extremist network.
Both Washington and London pulled out diplomatic personnel from Sanaa on Tuesday, citing intelligence reports of an imminent AQAP attack.
Photo Credit: AFP/Mohammed Huwais