Nobel-Winning Doctors' Group Denounces Trump Pharma Plan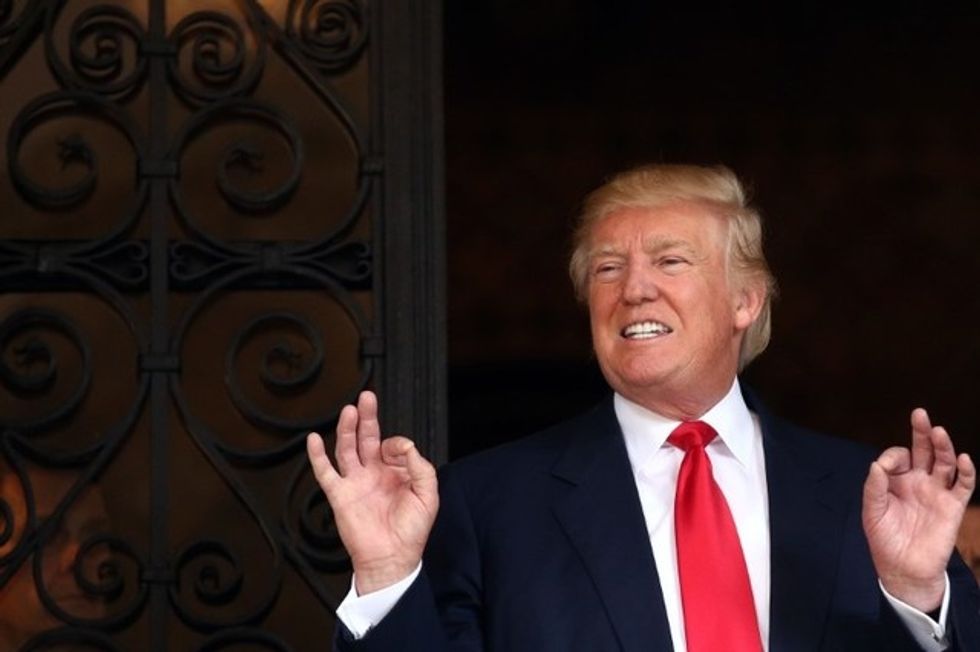 Reprinted with permission from Shareblue.com
The international medical humanitarian group Doctors Without Borders/Médecins Sans Frontières (MSF) slammed Trump's speech on prescription drug prices Friday, using the White House's own words to savage the sham proposal.
In a statement, MSF said Trump's proposed plan to address prescription drug costs "fails to address the root problem" of rising prices and could make medicine unaffordable for the world's most vulnerable populations while still not reducing costs in the U.S.
The group also hit back at Trump's suggestion that drug prices in the U.S. are high because other countries aren't paying their fair share — a suggestion that mirrors Trump's misguided statements about NATO members.
"Other countries aren't 'free-riding,' and lifesaving medicines aren't more expensive here because they cost less elsewhere," MSF said.
MSF's fiery response is a direct rebuttal to the language used by the White House to describe the problem of rising drug costs.
In February, the White House Council of Economic Advisers issued a report saying that "free-riding" from other countries is "the root of the problem." In its attempt to blame other countries for the cost of prescription drugs in the U.S., the White House report used the phrases "free-ride" and "free-riding" 15 times.
While Trump has previously identified pharmaceutical companies as the primary culprit behind rising drug prices, he has changed his tune in recent days and become much more sympathetic to the $446 billion industry.
The change comes after a series of meetings between Trump and the very same pharmaceutical industry leaders he once denounced. It also follows the recent news that Trump's personal lawyer, Michael Cohen, sold access to the White House to pharmaceutical giant Novartis for a price tag of $1.2 million.
Instead of holding drug-makers accountable for the cost of prescription medication, Trump now thinks the solution to high drug prices in the U.S. is to raise prices everywhere else.
Defending the pharmaceutical industry's practice of marking up the price of prescription drugs, Trump claims that prices in the U.S. are high because the money is needed to fund medical research and innovation — an assertion that lets drug companies off the hook entirely.
But when researchers examined his claim in a recent study, they found that pharmaceutical companies earn "substantially more" than what they invest in research and innovation.
The study concluded that drug companies could easily lower U.S. prices without raising the cost of drugs overseas, while still maintaining the same level of investment in research and innovation.
MSF slammed Trump for giving the pharmaceutical industry a pass, saying he is missing "the root problem," which it identifies as "a broken research and development system that allows companies to benefit from taxpayer-funded research while charging whatever prices they want."
Trump promised on Friday that "we are going to see those prices go down" — but his speech was so favorable to the industry that it sent drug stocks soaring immediately aafterward
In denouncing Trump's prescription drug scam, MSF — which was awarded the Nobel Peace Prize in 1999 — is fulfilling its mission of giving a voice to the voiceless and speaking truth to power. Meanwhile, Trump is doing what Trump does best: standing up for powerful big money interests and making taxpayers foot the bill.