Obama, Putin May Discuss Syria In Bali: Kremlin
@AFP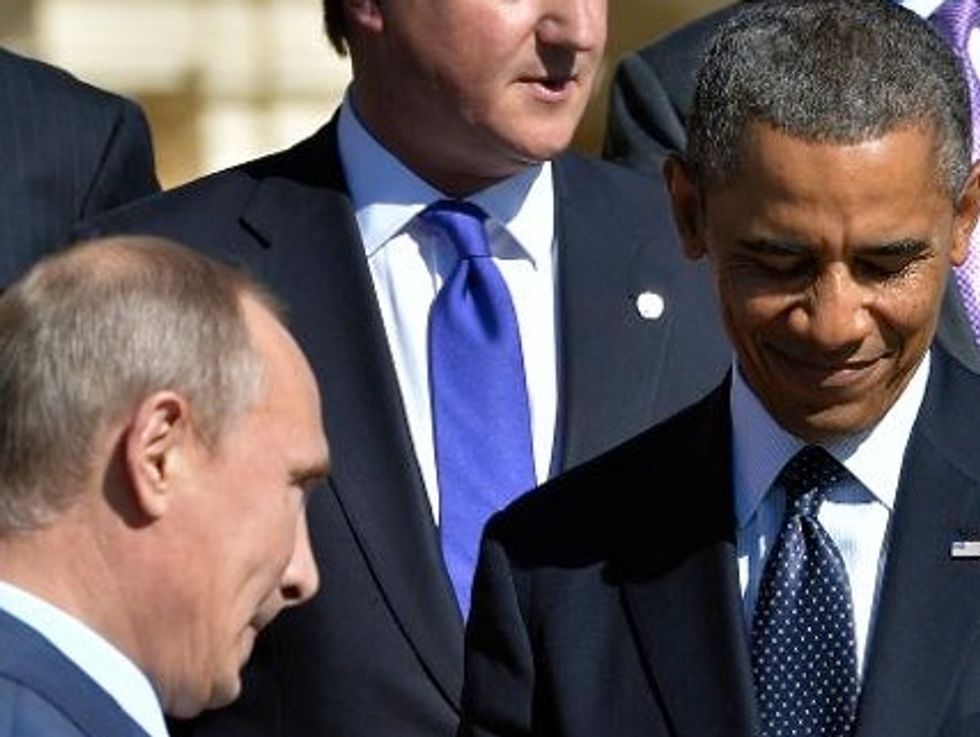 Moscow (AFP) – U.S. President Barack Obama and Russian leader Vladimir Putin may discuss Syria on the sidelines of a regional summit in Bali next week, a top Kremlin official said Thursday.
Although Obama is yet to confirm his attendance at the October 7 Asia-Pacific Economic Cooperation (APEC) meeting because of a budget crisis back home, Putin's foreign policy adviser said both Moscow and Washington were getting ready for the talks.
"The two sides are currently working on organising such a meeting, and we think that the meeting will take place," Russian news agencies quoted Yury Ushakov as saying.
"It was a (Russian) proposal that was immediately picked up by the American side."
Putin and Obama last personally discussed the crisis on the sidelines of a September 5-6 economic summit in Saint Petersburg, and Ushakov said it would be "logical" if the subject came up again in Bali.
The two presidents "had a very dynamic and positive meeting in Saint Petersburg," said Ushakov.
"It would be logical, considering the work being done on Syria, to meet again in Bali. We are in favor."
Russia and the United States struck a deal last month to disarm the Syrian regime of its chemical weapons following an August 21 nerve agent attack near Damascus that Washington believes claimed more than 1,400 lives.
The disarmament plan was originally hatched as part of Russia's efforts to shield Syrian President al-Bashar Assad's regime from U.S.-led military strikes that Obama threatened after the attack.
Russia argues that rockets filled with the nerve agent were probably fired by Syrian rebels who were trying to draw Western and Arab governments to their side of the conflict, which a British-based observers group said has killed more than 115,000 people.
World powers have also tentatively agreed to schedule the first direct negotiations between Assad's regime and the rebels in Geneva in mid-November.
The so-called Geneva 2 talks follow a failed round of negotiations between world powers over the crisis in the same city in June 2012.
Photo Credit: AFP/Jewel Samad