Obama Takes On Bill Cosby: This Country 'Should Have No Tolerance For Rape'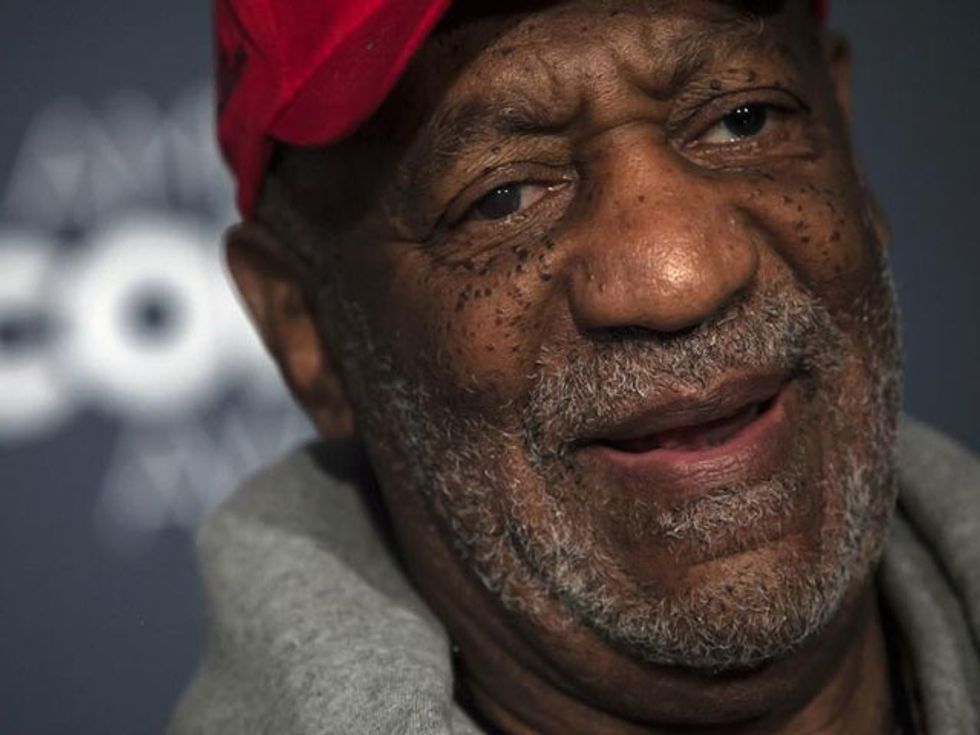 At his press conference Wednesday afternoon, President Obama got asked a question that's been bubbling up in the online world for some time: Should Bill Cosby's Presidential Medal of Freedom be revoked?
"There's no precedent for revoking a medal. We don't have that mechanism," Obama said. "And as you know, I tend to make it a policy not to comment on the specifics of cases where there might still be, if not criminal, then civil issues involved."
The president continued: "I'll say this: If you give a woman — or a man, for that matter — without his or her knowledge, a drug, and then have sex with that person without consent, that's rape. And this country, any civilized country, should have no tolerance for rape."
Cosby was given the award in 2002, by President George W. Bush, who at the ceremony hailed Cosby's work of bringing together people of different racial backgrounds through his comedy: "By focusing on our common humanity, Bill Cosby is helping to create a truly united America."
The Associated Press recently obtained a transcript of Cosby's deposition from a 2005 civil suit for alleged sexual assault, in which he admitted to having obtained Quaaludes in the past to give to women.
Since then, a petition calling for Cosby's Medal of Freedom to be revoked has picked up major endorsements, including two from Democratic U.S. Senators Kirsten Gillibrand (NY) and Claire McCaskill (MO).
Photo: Actor Bill Cosby attends the American Comedy Awards in New York April 26, 2014. REUTERS/Eric Thayer