Ohio Senate Candidate Defends Trump's Racist Remarks
@EricBoehlert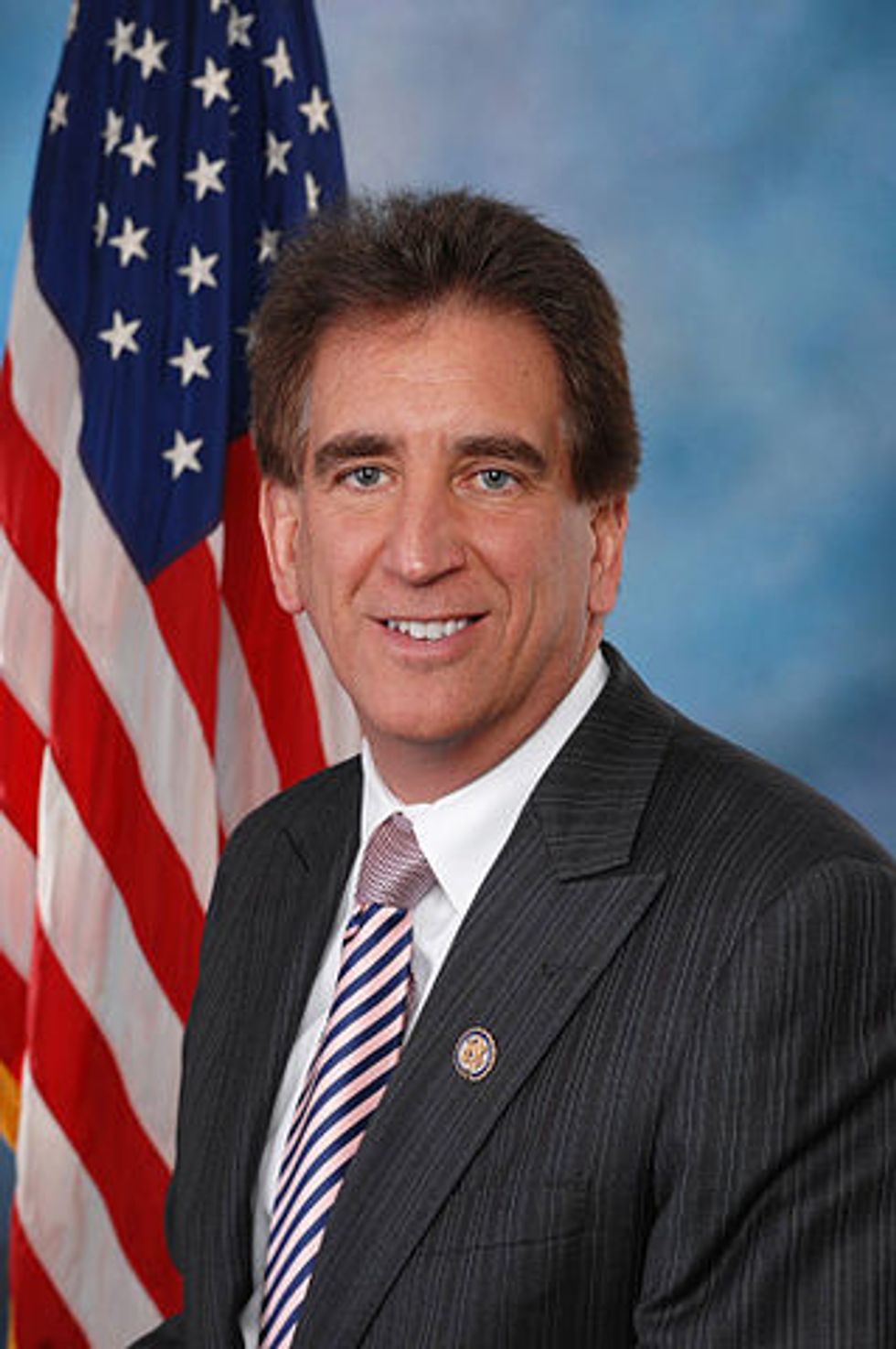 Reprinted with permission from Shareblue.com
"I think a lot like the president," boasted Republican Rep. Jim Renacci, who this week declared his candidacy for the Senate race in Ohio, as he defended Donald Trump's racist "shithole" slur.
During an interview with Fox News' Brian Kilmeade, Renacci suggested that because Trump's racist, vile language mirrors what some Americans privately think, that makes it OK for the president of the United States to give voice to those vulgar attacks.
Renacci specifically said it's unfair to "judge" Trump based on "what he says."
KILMEADE: The president's comments yesterday bother you? He's frustrated. He lamented about the immigration program in front of him. He says, "Whey are we taking so many people from these s-hole countries?" What's your reaction to that?

RENACCI: Well look. I've said all along the president many times says that people are thinking. I learned as a business guy, you have to be careful what you say because people pick everything up. Believe me I've learned that when I have a mic on I have to watch what I say. That's a business guy going into a political career. It's difficult and I know it's difficult for the president because in many times you wan to say what you're thinking. But in the end I know a lot times he's saying what people are thinking. So look, I always say judge a president after four years. Let's judge a president after what we've done, let's not judge a president on what he says.
Rencacci's shameful defense of Trump mirrors a talking point that has popped up on Fox News since the "shithole" story broke — Trump's just speaking plainly when he attacks black immigrants.
"This is how the forgotten men and women of America talk at the bar" — @JesseBWatters on Trump's 's—hole' remark pic.twitter.com/pFwBHVIMY7

— TV News HQ (@TVNewsHQ) January 11, 2018
"It shouldn't be hard to put partisanship aside and condemn repugnant comments," Jake Strassberger, spokesman for the Ohio Democratic Party, tells Shareblue Media. "If Congressman Renacci can't speak up on something like this, how can Ohioans count on him to stand up for them?"
Renacci is already tying his entire Senate campaign to the Trump presidency, even though Trump currently stands as the least popular first-term president in modern American history.
On Thursday, the day of his Senate declaration, Renacci announced, "Earlier this week I was asked to attend a meeting at the White House, at which I was asked to help protect the future of President Trump's agenda by entering Ohio's 2018 race for the United States Senate."
He added, "One of the things I've been told is that I have the full support of the president and the vice president."
Last week, supposed rising GOP star Josh Mandel, who currently serves as Ohio's treasurer, abruptly announced he was not going to run for the Senate by challenging the Democratic incumbent, Sherrod Brown. That left the GOP scrambling to find a candidate for a key race in a state Trump won in 2016.
Ten Democratic incumbent senators are up for election in states Trump carried, which was supposed to mean big trouble for the party. But as the Trump presidency implodes, the electoral threat is looking less daunting.