Panicked Trump Lawyers Demand 'Special Counsel' Probe Of Mueller
@EricBoehlert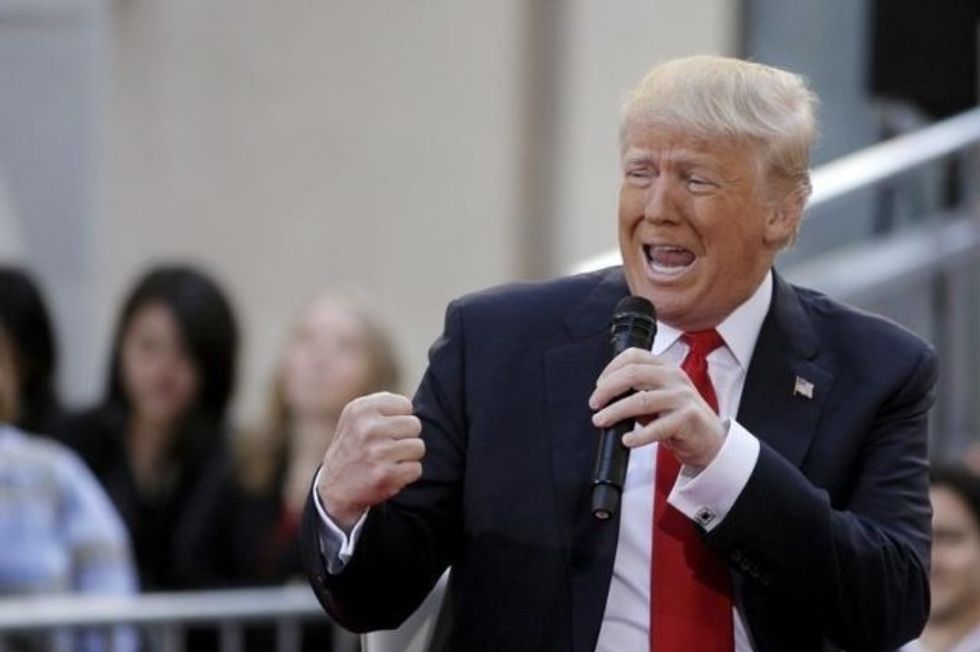 Reprinted with permission from Shareblue.com
Dropping the façade that special counsel Robert Mueller's investigation poses no real threat to Donald Trump, and that the probe into Russia collusion is likely to end quickly and without concern for the White House, Trump's attorneys have suddenly switched gears.
Clearly hitting the panic button, Trump's legal team is now going full Fox, suggesting that Mueller's investigation is deeply compromised and that the Department of Justice needs to appoint a second special counsel — you guessed it — to shadow and scrutinize Mueller.
"The Department of Justice and FBI cannot ignore the multiple problems that have been created by these obvious conflicts of interests," Trump attorney Jay Sekulow tells Axios. " These new revelations require the appointment of a Special Counsel to investigate."
It's significant that Trump's legal team is now fully embracing the far-right conspiracy theories of Fox News and congressional Republicans by putting Mueller in their sights.
What seems to be sparking the new panic, beyond the recent news that Trump's former national security adviser, Michael Flynn, pleaded guilty to a felony and is cooperating with Mueller's investigation?
It's possible the new sense of foreboding was prompted by a Monday NBC report that suggests Mueller's team is zeroing in on obstruction of justice within the White House. And specifically, possible wrongdoing by Trump.
The provocative NBC report detailed how "Mueller is trying to piece together what happened inside the White House over a critical 18-day period that began when senior officials were told that National Security Adviser Michael Flynn was susceptible to blackmail by Russia."
Question: Did anyone inside the White House, including Trump, urge Flynn to lie to the FBI about his previous Russian contacts. And secondly, when they found out he had lied to the FBI, why did nobody from the administration contact the bureau and try to correct the record?
As you'll recall, the White House was told about Flynn's falsehoods by then-acting Attorney General Sally Yates on Jan. 26, yet Flynn wasn't fired for 18 more days.
Why is this so dangerous for the White House and why might it be freaking out his attorneys? Because this portion of the scandal really has very little to do with Russians or having to prove Russian collusions. Instead, it's all about how key administration players dealt with lying to the FBI, and whether there was large-scale effort to cover up the truth.
"This would mean we're now looking at potential criminality that cannot be justified as an exercise of the president's authority," Paul Rosenzweig, a senior counsel on Ken Starr's investigation into Bill Clinton told the Washington Post's Greg Sargent. "That could be obstruction of justice, or aiding and abetting a false statement to the FBI, or conspiracy to do the same."
No wonder Trump's lawyers are in a tizzy.