Pence Endorses Kansas Congressman Accused Of Sexual Misconduct
@jeisrael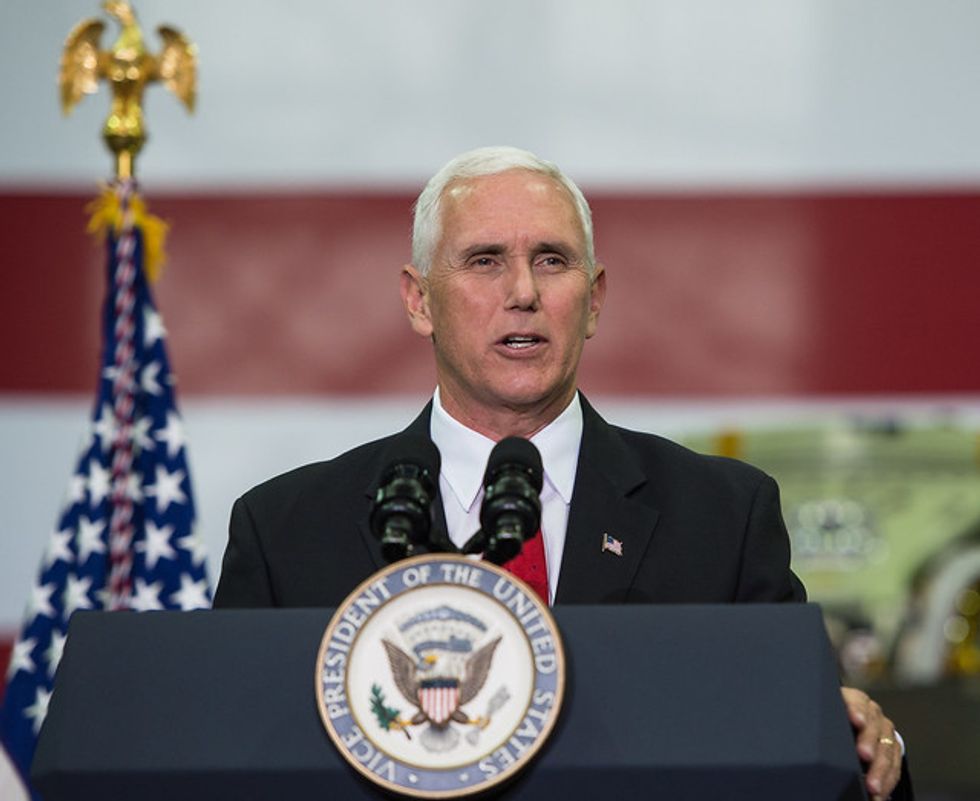 Embattled first-term Rep. Steve Watkins (R-KS) got a surprising boost on Friday, in the form of a video message from Mike Pence.
In the video, Pence thanked Kansans for supporting Watkins and endorsed him as "awesome."
Watkins posted the crudely shot video on Twitter on Friday afternoon with the re-election slogan "#WinWithWatkins."
A message from the @VP#ksleg#ks02#WinWithWatkinspic.twitter.com/UZruclVGrC

— Steve Watkins (@Steve4Kansas) September 13, 2019
Last year, Watkins narrowly held the solidly Republican Kansas 2nd Congressional District. In the weeks prior to the election, he was accused of sexually assaulting an acquaintance some 12 years earlier. The woman told the Topeka Capital-Journal that Watkins had allegedly locked the door of a room, put his hands on her, and made unwelcome sexual advances.
Watkins' campaign dismissed the allegations as "preposterous."
The Kansas Republican also faced allegations during that race of lying about his qualifications. One local party chairman expressed concern vowed that the party would "replace him in two years" if the allegations proved true.
Since taking office, Watkins has not gained the trust of many in his party. Last month, he was forced to deny rumors that he was about to resign.
Days later, former Gov. Jeff Colyer (R-KS) backed a 2020 primary challenge to the congressman, calling the district's residents "solid, conservative folks" who "deserve to be represented by a Republican who shares their values." He slammed Watkins for "poor fundraising and a lack of coalition building."
At Colyer's urging, Kansas State Treasurer Jake LaTurner (R) announced that he would drop his planned Senate bid and instead mount a primary challenge to Watkins.
The Trump administration did not immediately respond to an inquiry about whether the video constituted a formal endorsement and whether Pence was aware of the sexual assault allegations against Watkins.
Published with permission of The American Independent.