Police Group Wants Rams Players Disciplined For 'Hands-Up' Gesture; NFL Says They Won't Be Punished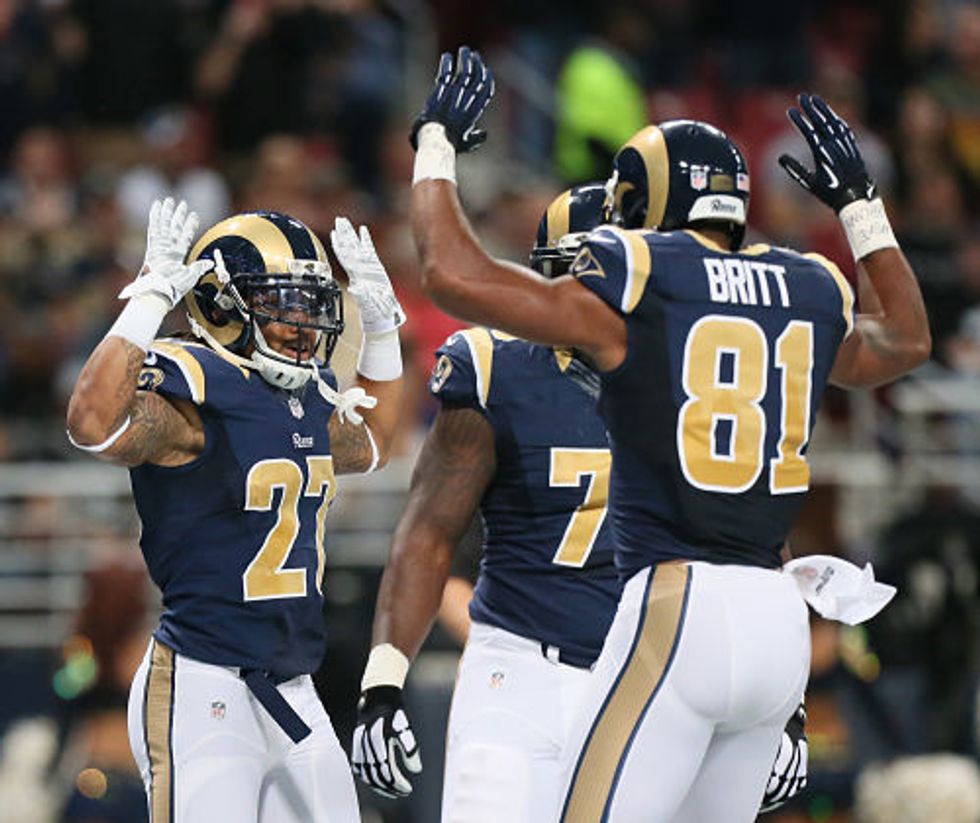 By Pete Grathoff, The Kansas City Star (TNS)
Five St. Louis Rams players took the field for Sunday's game against the Raiders in St. Louis with their hands raised.
It was to show their support for protesters in Ferguson, Mo., and around the country who are angered that former police officer Darren Wilson was not indicted by a grand jury for the killing of Michael Brown.
"I just think there has to be a change," tight end Jared Cook told the Associated Press. "There has to be a change that starts with the people that are most influential around the world.
"No matter what happened on that day, no matter how the whole situation went down, there has to be a change."
The other players were Tavon Austin, Kenny Britt, Stedman Bailey and Chris Givens.
The players' action angered the St. Louis Police Officers Association. In a news release, the Association's business manager, Jeff Roorda, called for "the players involved to be disciplined and for the Rams and the NFL to deliver a very public apology."
The NFL said the players would not be punished for their actions, according to USA Today.
Photo: St. Louis Rams running back Tre Mason, left, and wide receiver Kenny Britt hold their hands up as they celebrate Mason's 35-yard touchdown reception during first quarter action on Sunday, Nov. 30, 2014, at the Edward Jones Dome in St. Louis. (Chris Lee/St. Louis Post-Dispatch/TNS)