POLL: Even Republicans Support Government Spending To Create Jobs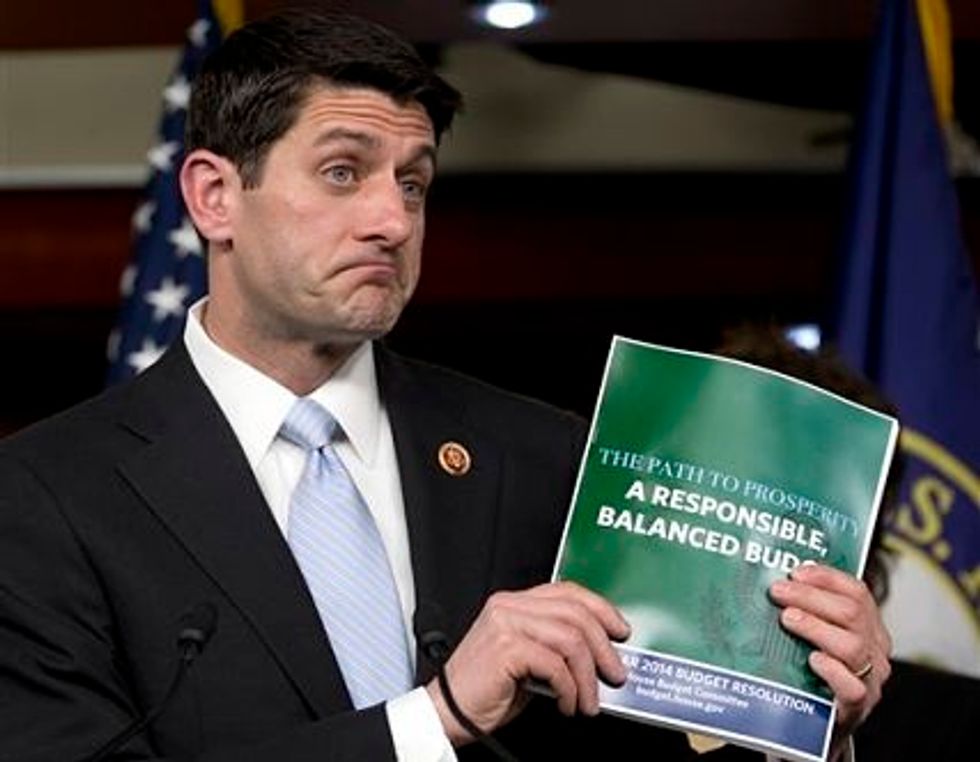 A new poll from Gallup has some unsurprising results — Democrats and Independents support new government spending to create jobs — and one surprising result — so do Republicans.
A total of 77 percent of respondents said they'd support infrastructure projects to put Americans to work and 75 percent would support a "federal job creation law" that would do the same for a million people.
Anticipating criticism of the poll, Gallup asked the same question again, pointing out that each initiative would "spend government money." With that addition, support fell slightly, to 72 percent.
The partisan breakdown shows that there is a difference in support between the two main parties, but majorities of both agree with using government money to create jobs, even if it requires new spending.
This polling shows the popularity of new stimulus spending, which isn't popular with the House GOP majority and is diametrically opposed to what they are proposing: huge spending cuts.
Recent polls have shown that Americans oppose nearly every spending cut and side with President Obama on practically every issue. Clear majorities specifically oppose exactly the kind of Medicare and education cuts Paul Ryan's budget proposes.
Recognizing that selling cuts is nearly impossible when people want the inverse of that, the House GOP's strategy — according to Politico's Jake Sherman — is to focus on something that polls very well: a balanced budget.
When Rep. Paul Ryan first introduced his new budget plan, Democrats dismissed it as draconian for balancing the budget in 10 years.

But the message of bringing the federal government's books into balance — the central idea behind the Wisconsin lawmaker's 2014 spending plan — was quietly tested in 18 competitive House races in a late-February poll by the National Republican Congressional Committee. It was a winning argument across a broad swath of politically moderate — and nearly split — districts.
Hence #BalancedBudget is the GOP hashtag of the week. What the GOP doesn't mention is how they'd cut the budget to achieve the balance while sticking to their goal of lowering the top tax rates to 25 percent. The answer is that they would cut nearly everything except defense, killing — instead of creating — government jobs.
And that's an idea that likely would not poll very well.
AP Photo/Carolyn Kaster