Pro-Israel Groups Divided Over Iran Going Into 2016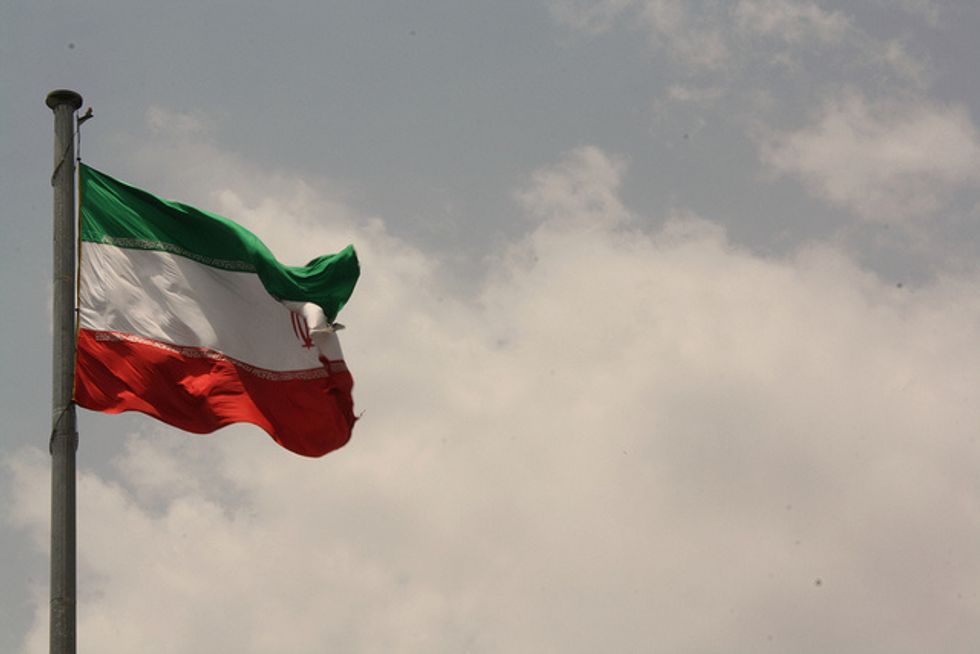 By Ivan Levingston, CQ-Roll Call (TNS)
WASHINGTON — With international negotiators in Vienna working to reach a nuclear deal with Iran, and the guarantee of a congressional vote on any accord, both hawks and doves among pro-Israel groups are mobilizing over an issue that's growing in importance ahead of the 2016 elections.
"Next to the economy, nothing is more important to American voters than national security, and Iran is at the center of that debate," Omri Ceren, managing director at The Israel Project, a D.C. educational organization, told CQ Roll Call in an email.
As the P5+1 nations — the U.S., Russia, China, the United Kingdom, France, and Germany — and Iran continue to negotiate, Secretary of State John Kerry told reporters, "at this point negotiations could go either way."
Congress passed legislation in May to create a process for congressional review and potential disapproval of any agreement, allowing 30 days to review any agreement reached by Thursday. On Tuesday, negotiations were extended to Friday.
If a deal can't be reached by then, Congress would get 60 days to review the agreement to accommodate lawmakers' annual August recess.
The Israel lobby — one of the most powerful in Washington — is divided over how to deal with Iran and leaders say the 2016 elections will focus more on national security than the previous few have.
While the American Israel Public Affairs Committee declined to comment for this report, the organization issued a memo on June 25 called "Consequence of Falling Short," spelling out its opposition to a deal with Iran that "fails to close off all Iranian pathways to a bomb."
"The United States should continue to employ diplomacy to reach an agreement that blocks Iran's nuclear quest, but should not accept a deal that falls short of American objectives," the memo said. The organization's website urges visitors to contact their representatives to "insist on a good deal."
The group in April sent a letter to all Senate offices urging them to "refrain from supporting provisions that could harm" bipartisan support for the bill that gave Congress approval of any deal, the Jerusalem Post reported.
Daniel Kalik, the vice president of political affairs for the left-leaning pro-Israel organization J Street, said polling by his organization has found the Jewish-American community is significantly more pro-diplomacy than is commonly believed.
"There's a misperception — I see stories written on a fairly regular basis that says elected officials, senators, members of Congress better take a hawkish stance in terms of the Iran negotiations because the American Jewish community and the pro-Israel community is very skeptical," Kalik said. "They're playing by an old rulebook."
J Street says a poll it conducted after the 2014 election showed that 84 percent of Jewish-Americans said they strongly support or somewhat support a nuclear deal with Iran.
According to Kalik, J Street's PAC spent about $2.5 million in the last election — including about $190,000 each in four competitive Senate races — and plans to spend more this cycle. It has already endorsed former Sen. Russ Feingold, D-Wis., and Sens. Brian Schatz, D-Hawaii, and Patrick J. Leahy, D-Vt., and has plans to do more.
"The Iran issue is in the news now, the question is how much does that fade between now and November of 2016," Kalik said. "Looking at some of the key races this election cycle, the Illinois Senate race, the Wisconsin Senate race, I think the candidates who take a more nuanced pro-diplomacy approach to this are in a really good position to win on that issue."
Republican Jewish Coalition Executive Director Matt Brooks called a vote on an Iran deal "the key litmus test of the pro-Israel community going into the 2016 elections" and said his organization will hold lawmakers that fail to oppose a bad deal with Iran accountable.
"There's a number of folks in the House and the Senate in Jewish areas or in swing districts that this is going to be an important vote, and folks are going to be held accountable for where they come down on this," Brooks said. "If somebody is wrong on not standing up to a bad deal with Iran, those are probably races we're going to play in."
Brooks said his organization's national leadership raised tens of millions in the closing months of the 2014 cycle for major swing races. He expects his organization to be involved in multiple races this cycle, with the focus on supporting lawmakers in competitive races such as Sens. Mark S. Kirk, R-Ill.; Ron Johnson, R-Wis.; Kelly Ayotte, R-N.H.; and Patrick J. Toomey, R-Pa., among others.
However, some pro-Israel advocates are taking a harder line against Iran. "Americans understand that Iran is unlikely to keep any nuclear deal it signs, and that anyway the deal will not prevent Iran from becoming a nuclear threshold state," Ceren added.
(c)2015 CQ-Roll Call, Inc., All Rights Reserved. Distributed by Tribune Content Agency, LLC.
Photo: via Flickr