Puerto Rico Suffers, Gold Star Families Mourn – And Trump Golfs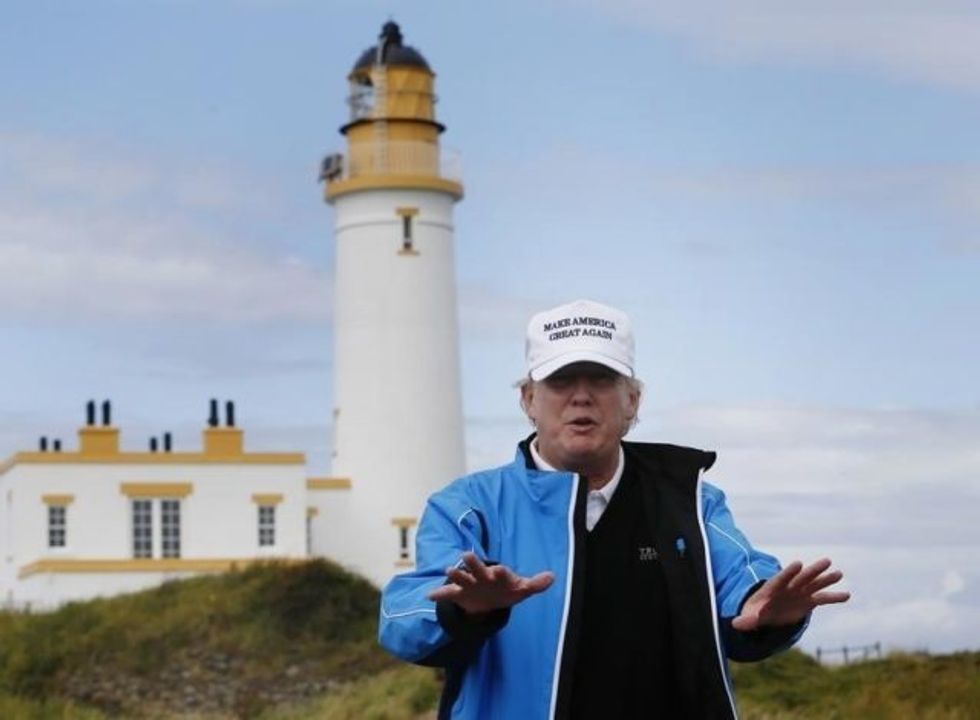 Reprinted with permission from AlterNet.
It's been two weeks since four Green Berets lost their lives in an ambush in Niger, and Donald Trump hasn't bothered to place a call to their families. In Puerto Rico, CNN reports that the administration's relief efforts are so miserable that more than 80 percent of the islanders still lack electricity and 30 percent remain without running water.
Yet amid these catastrophic failures, the president has still managed to carve out time to work on his golf swing. According to NBC's Trump golf tracker, the president has spent 73 days at his courses.
Trump has been cagey about being photographed or filmed golfing while he neglects his job, and the White House and conservative press have covered up his absenteeism before. But new footage reveals Trump hitting the links this Sunday at his Washington club, accompanied by frenemy Senator Rand Paul. While he ignored the bereaved Army families and desperate Puerto Ricans, Trump was boasting about his game to other players.
"You didn't know Trump could hit two shots like that," Trump remarks, as he drives past in his golf cart.
Paul later said, per CNN, "The president never loses, didn't you know? The president and his partner beat myself and my partner by three holes. He's a little better golfer than I am, admittedly, but we had a good time."
The president should be the best golfer in the world by now.
USA Today recently reported that the Secret Service has spent at least $137,505 on golf carts to protect the president as he rolls around his clubs in Florida and New Jersey.
Kali Holloway is a senior writer and the associate editor of media and culture at AlterNet.