Republican Lawmaker Declares War On Kwanzaa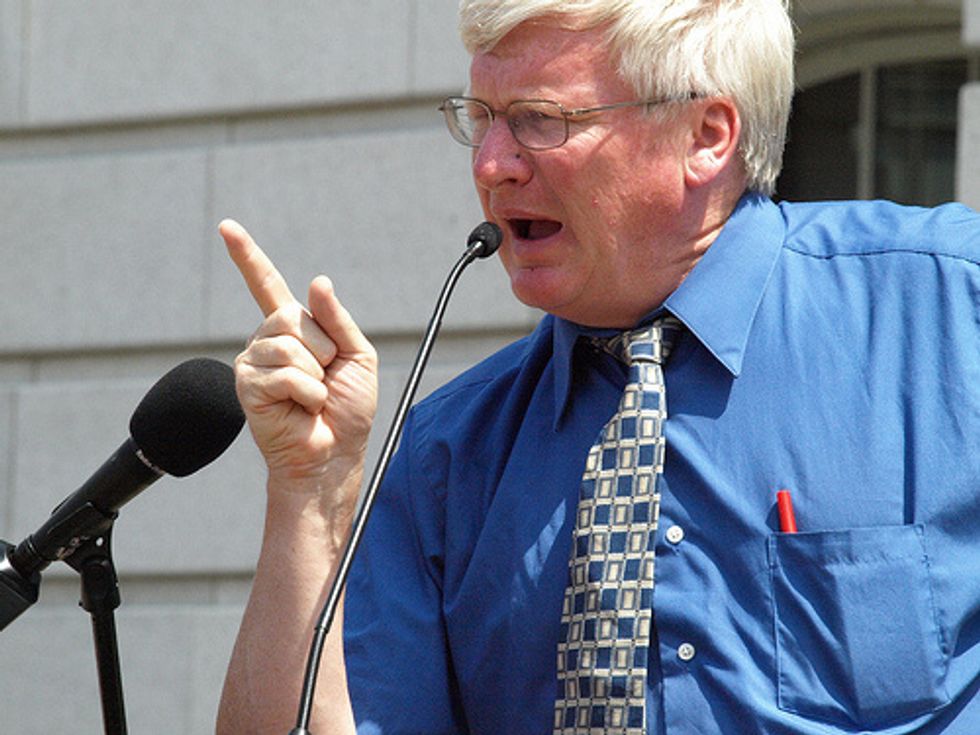 Wisconsin state senator Glenn Grothman has sparked outrage by putting out a press release labeling Kwanzaa as a fake, racist holiday, and urging for it to be "slapped down."
In the unhinged release, Grothman asserts that Kwanzaa — a week-long celebration of African culture organized around the principles of unity, self-determination, responsibility, cooperative economics, purpose, creativity, and faith — is actually a leftist plot designed to divide Americans.
"Why are hard-core left wingers still trying to talk about Kwanzaa — the supposed African-American holiday celebration between Christmas and New Year's?" Grothman asks.
"Of course, almost no black people today care about Kwanzaa — just white left-wingers who try to shove this down black people's throats in an effort to divide Americans," he continues.
According to Grothman, professor and activist Maulana Karenga, who created the holiday in 1966, "didn't like the idea that Christ died for all of our sins, so he felt blacks should have their own holiday — hence, Kwanzaa."
This is not the first time that Grothman has targeted the holiday; he issued a similar press release in 2003 warning that "the left wants black Americans to consider themselves different from the rest of America," and urging that "the rest of us should treat Kwanzaa with the contempt it deserves before it becomes a permanent part of our culture."
Meg Moen, treasurer of the county Democratic party, called Grothman's comments "absolutely jaw-dropping."
"Not only does Senator Grothman seem to find his inherent racism acceptable, he implores people to follow his lead and question a holiday that African-Americans have been celebrating for years," Moen told Patch.
"He, as usual, blames progressives and teachers, for respecting all traditions, and having the audacity to include every holiday and tradition that occurs around this time every year," she added. "That press release is absolutely disgusting and drips with disdain for African-Americans and, therefore, I am calling on him to retract his statements."
Grothman's over-the-top contempt for Kwanzaa isn't his only controversial position on race. Perhaps unsurprisingly, he also considers affirmative action to be a scheme "to buy votes from groups by ancestry and gender," and ironically warns that it's an example of how "politicians attempt to set one ethnic group against another."
The strange controversy is especially ironic considering that so many Republicans spent the holiday season warning that liberals are fighting a "War on Christmas." Although that battle still exists only in right-wing fever dreams, thanks to Senator Grothman, the first shots in the War on Kwanzaa have been fired.
Photo by WisPolitics.com/Flickr