Republican Party Will Test Christian Voters' Clout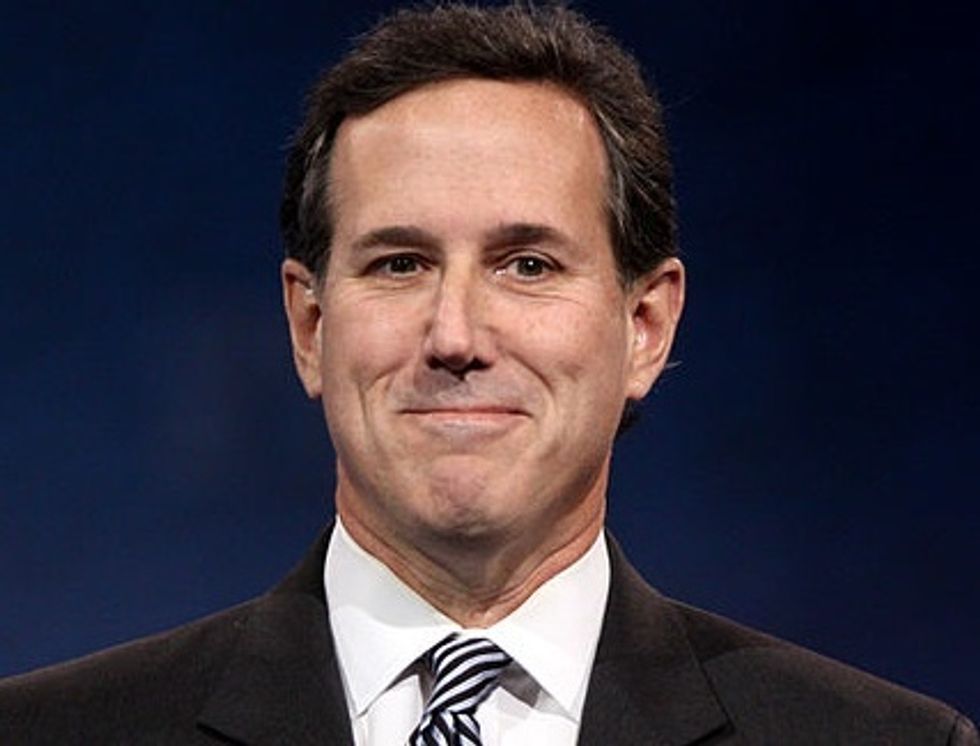 By David Lightman, McClatchy Washington Bureau (TNS)
WASHINGTON — The Christian right launched a host of Republican stars, from Pat Robertson's surprising bid for the Republican presidential nomination in 1988 to Mike Huckabee's in 2008 and Rick Santorum's in 2012.
None ever managed to win the nomination, let alone the presidency. Now heading into the 2016 race, evangelical Christian voters face a crucial test to maintain even their limited influence.
Already, Republican voters sent a clear signal in congressional primaries last year that they preferred more mainstream candidates. Republicans give most of their early support for the 2016 presidential nomination to center-right figures such as 2012 nominee Mitt Romney, former Florida Gov. Jeb Bush or New Jersey Gov. Chris Christie, not evangelicals such as Huckabee or Santorum. And evangelical voters already are losing ground on the pivotal issue of same-sex marriage, with growing numbers of Americans supporting it and many Republican leaders signaling they don't want to fight it.
To be sure, the religious right still has some influence. The evangelical community is politically sophisticated and influential in some places such as Iowa, expected to host the first nomination contest about a year from now. The first big gathering of prospective candidates, Jan. 24 in Des Moines, is being organized by the Iowa Freedom Summit, which promotes "core conservative principles" that include "social conservatism."
But even if an evangelical wins Iowa, as Huckabee did in 2008 and Santorum did in 2012, the appeal is limited. The next stop is the New Hampshire primary, where Christian-right favorites are a "foreign species," said Andrew Smith, director of the University of New Hampshire Survey Center. Ditto in other states that matter in the nominating process, from Nevada to Florida and beyond.
Last year, many Republican congressional candidates won as center-right candidates after first defeating opponents in primaries who had strong Christian-right support, such as Senate hopefuls Chris McDaniel in Mississippi and Paul Broun in Georgia.
That's just the Republican primaries. The challenge gets much tougher in general elections.
Today's landscape strongly favors other candidates. White evangelicals and born-again Christians are usually about one-fourth of the nationwide electorate, and they usually break at least three-to-one for Republicans. But that vote alone won't mean victory for Republicans.
Some Republicans have embraced Christian conservatives without being branded as theological candidates. George W. Bush, in the 2000 campaign, spoke openly about his deep faith.
Others work around the religious wing. John McCain skipped the 2007 Iowa straw poll, an intently watched summertime barometer of political strength, and made no effort in the 2008 caucus. He easily beat Huckabee in the New Hampshire primary and the next conservative test, South Carolina, and went on to win the nomination.
"I don't know if you should skip it this time," he said of Iowa, "but I showed you could still come in fifth out of five and move on."
Most ominously for this year's crop of religious-right Republicans is the new challenge of same-sex marriage.
"We believe marriage is a permanent, lifelong commitment between a man and a woman," says the Family Leader, an influential Iowa group. The Iowa Faith & Freedom Coalition has similar views, including support of "non-familial adoption by heterosexual married couples consisting of one man and one woman."
"If a candidate isn't solid on marriage, I don't see how they can win the nomination," said Steve Scheffler, the group's president. Ralph Reed, the national group's chairman, said "there will be no avoiding this issue" in the 2016 race.
Most potential candidates hope to do just that. After the Supreme Court's October decision rejecting appeals from states aiming to bar same-sex marriage, Wisconsin Gov. Scott Walker said, "For us, it's over." Jeb Bush is urging respect for gays in committed relationships.
Sen. Rand Paul of Kentucky says it's a state issue. Christie, who's opposed same-sex marriage, has said he'd "vigorously" enforce the court's ruling allowing such unions. Former Rep. Michele Bachmann, a religious-right favorite who won the 2011 straw poll, said same-sex marriage wasn't an issue in the 2014 elections.
Several potential 2016 presidential candidates do remain vehemently opposed to same-sex marriage. Christian-right leaders stress that position isn't a political death sentence for other voters; it's one issue among many, and people will take a broader look at candidates.
"We're interested in a full spectrum conservative," said Bob Vander Plaats, Family Leader president. The Iowa-based group plans six candidate forums this year, starting March 23 in Sioux Center.
The Christian right's biggest problem might be its own insistence on ideological purity. Huckabee, Louisiana Gov. Bobby Jindal and Santorum routinely stress economic issues along with their fealty to social issues, and have come under some fire from conservative groups.
"In a year in which GOP voters appear likely to have several good pro-economic growth candidates to choose from, Mike Huckabee's big-government record would stand out from the crowd, and not in a good way," said David McIntosh, president of the conservative Club for Growth.
While he was governor of Arkansas, Huckabee backed several tax increases. Santorum was criticized during the 2012 campaign by those who said he'd voted for too much spending as a senator from Pennsylvania.
Photo via Wikimedia Commons