Republicans Furious Over Trump's Scandals And 'Systematic Mismanagement'
@alexvhenderson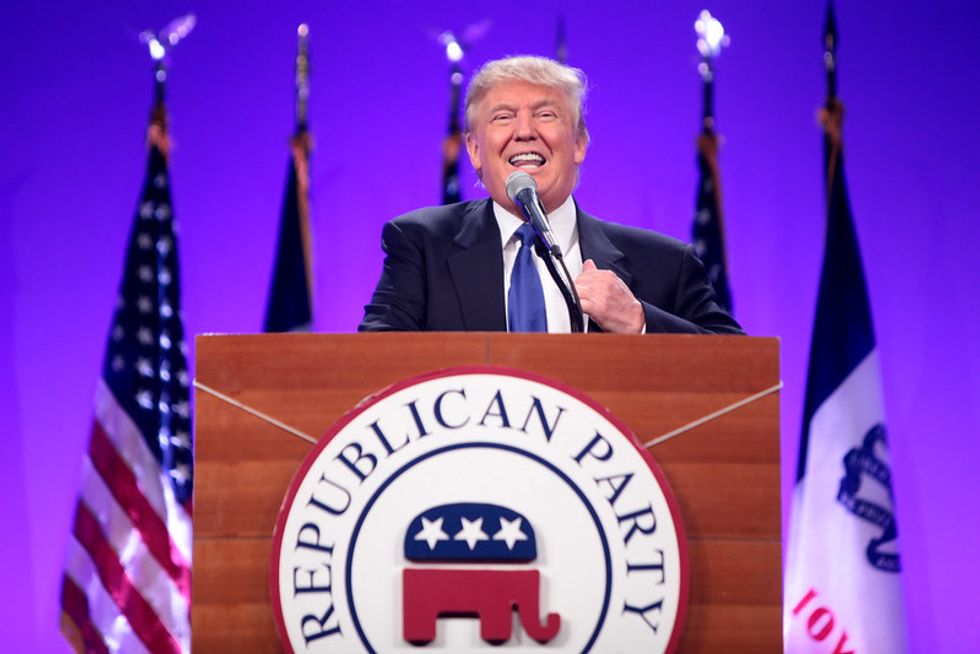 Reprinted with permission from Alternet
While Democrats have been quick to express their frustration with President Donald Trump, many Republicans have usually kept negative feelings to themselves. But in recent weeks, the Wall Street Journal reports, Republicans in Congress have become even more frustrated with the president and are feeling overwhelmed by crisis after crisis.
In a WSJ report, reporters Michael C. Bender and Vivian Salama list some of the many things Trump has done to frustrate members of his own party — from withdrawing U.S. troops from Syria and abandoning the United States' Kurdish allies to originally holding the 2020 G7 Summit at his Doral resort in South Florida (which Fox News' Judge Andrew Napolitano and others warned would be a violation of the U.S. Constitution's Emoluments Clause).
Bender and Salama report, "Private criticism from Republican lawmakers about Mr. Trump's decision to hold the G7 summit at his own property, in Florida, helped prompt the president's reversal, White House officials said. White House aides privately told the president his foreign-policy agenda would be overshadowed at the Summit by the controversy."
The Ukraine scandal, Bender and Salama write, has been another major headache for Republicans, and Acting White House Chief of Staff Mick Mulvaney only made matters worse last week at a press conference when he admitted that there was a "quid pro quo" during Trump's July 25 phone conversation with Ukrainian President Volodymyr Zelensky — an admission Mulvaney later claimed he didn't make. Following the press conference, White House Press Secretary told Mulvaney, "there's a couple things we're going to have to clean up."
Republicans, according to Bender and Salama, "are making clear to the White House that it is becoming harder to justify blanket support for the president in the wake of recent events." And Republican strategist Rick Tyler, who served as communications director for Sen. Ted Cruz' 2016 presidential campaign, told the Journal, "What you have in recent days are landfills of toxic talking points. It's systematic mismanagement."
Republican congressmen who were openly critical of Trump's decision to hold the G-7 Summit at his Doral property, the WSJ notes, include Rep. Mike Simpson of Idaho and Francis Rooney of Florida. And Trump has decided to hold the G7 Summit elsewhere.