Rick Santorum Is A 2016 Contender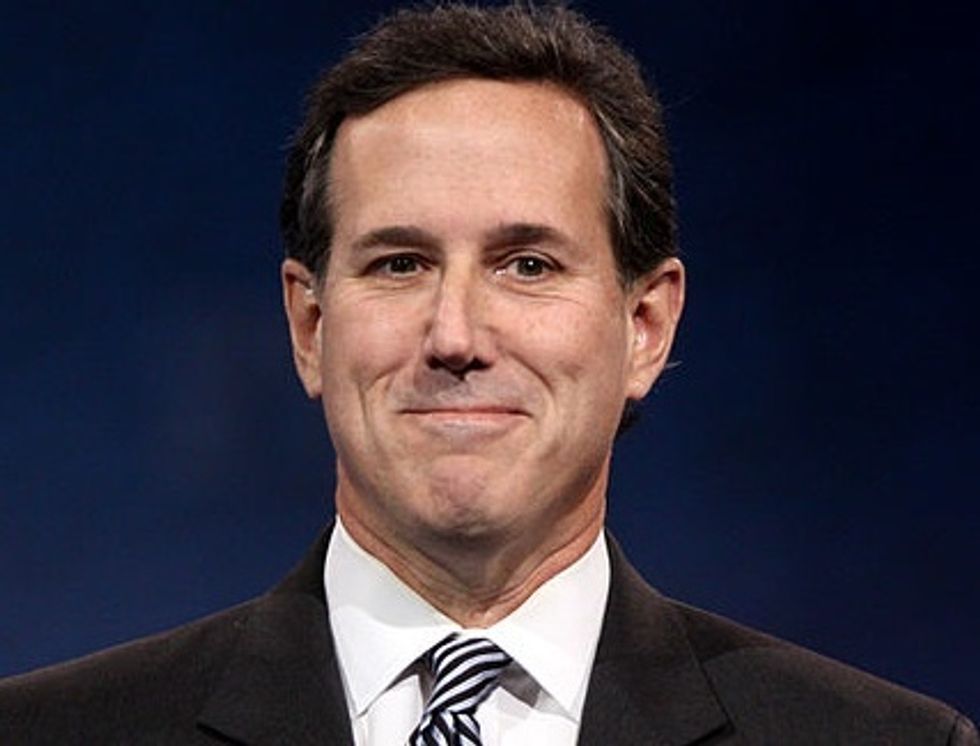 Feb. 21 (Bloomberg) — Is Rick Santorum a viable presidential candidate?
Santorum has been making audible presidential noises this week, so it's time to consider the question. In my view, it's a worthwhile question, and not just for the vanity of predicting what's going to happen. Both party actors and the media need to decide how to apportion limited resources. Republicans, in particular, have a lot of viable candidates this time; should Santorum be treated as one of them? Is he a plausible nominee?
The two things I look for in candidate viability are conventional credentials and policy positions within the mainstream of the party. Santorum certainly qualifies on policy. He's more of a foreign-policy hawk than some in the party right now, and we could get a vigorous national security debate among Republicans in this cycle. It's possible Santorum's side will lose, but for now I don't think anyone would say that his positions disqualify him.
No, the question for Santorum is whether he has conventional credentials. He served two full terms in the Senate, which is more than enough to qualify. However, he was defeated for re-election in 2006. The last presidential nominee to have been defeated in his most recent election bid was Richard Nixon, and he was a two-term vice president (and was running before the modern nomination era, at any rate). But it's not just that; I don't believe that anyone similar has come anywhere close to winning a presidential nomination in the modern era. To me, that was why Santorum didn't qualify as a viable candidate in 2012, though I did go back and forth on that a bit.
Ah, but it's not 2012 any more. By 2016, Santorum will have been out office for a decade. But he isn't really a Bateson-class candidate because he hasn't disappeared; he ran for president and won a few primaries and caucuses in 2012. That clearly makes him a stronger candidate in the invisible primary for 2016 than he was at this stage last time around.
In fact, it's enough to make him a viable candidate. That doesn't mean he's on equal footing with everyone else in the field, of course. There's every chance that his second effort will fizzle quickly. He presumably needs to monopolize Christian conservatives to have a chance to win, and he'll most likely have plenty of competition for that constituency. Even if he succeeds at that, there's no guarantee at all that winning social conservatives is the key to winning Republican nominations.
But I'd say we're not talking about Herman Cain or Michele Bachmann or Newt Gingrich here. I don't think Santorum is likely to win, but he probably deserves to be treated as if he's a plausible nominee.
(Jonathan Bernstein covers U.S. politics for Bloomberg View. He is co-editor of The Making of the Presidential Candidates 2012. Follow him on Twitter at @JBPlainblog.)
Photo via Wikimedia Commons