Romney, Again? Absolutely, Say Lots Of GOP Voters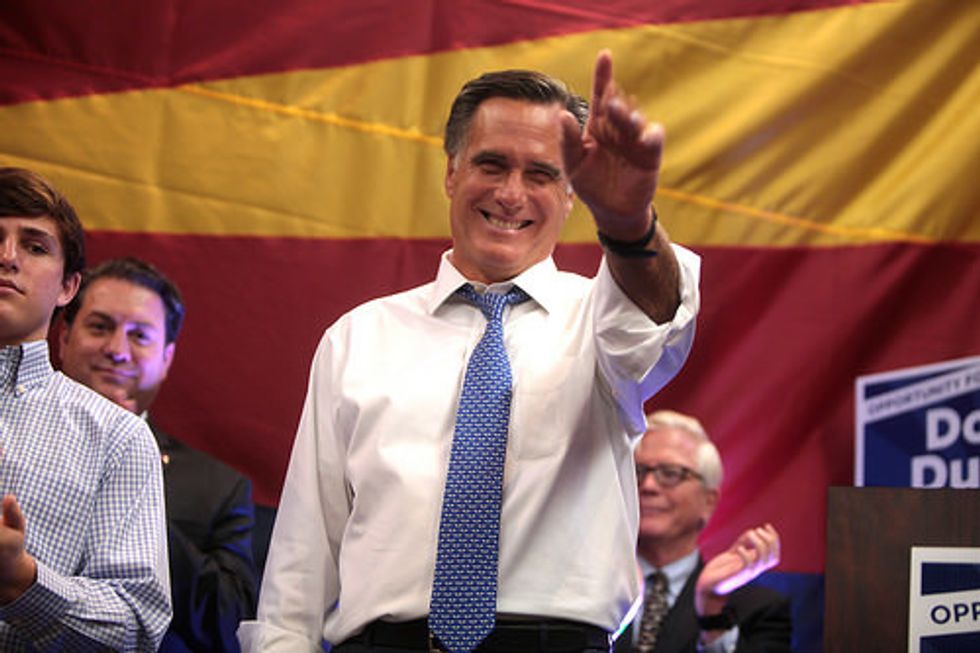 By David Lightman, McClatchy Washington Bureau (TNS)
WASHINGTON — Republican voters sure like nostalgia in their presidential candidates.
A Quinnipiac University poll released Wednesday found Republicans "want 2012 presidential nominee Mitt Romney back in the game."
They put him atop the leader board among possible 2016 Republican presidential candidates, as nearly one in five mentioned him as their top choice. Next was another familiar name — former Florida Gov. Jeb Bush.
The new breed followed. Third was New Jersey Gov. Christopher Christie and Dr. Ben Carson, each with 8 percent. No other Republican got more than 6 percent, and 16 percent were undecided.
If Romney doesn't run, and he's not expected to seek the nomination again, Bush is on top at 14 percent, with Christie next at 11 percent. Trailing are Carson at 9 percent and Kentucky Sen. Rand Paul, 8 percent.
Former Secretary of State Hillary Clinton remained far ahead among Democrats, with 57 percent. Next is Sen. Elizabeth Warren of Massachusetts at 13 percent and Vice President Joe Biden at 9 percent.
If Clinton doesn't run, Biden goes on top with 34 percent. Warren is next at 25 percent.
Photo: Gage Skidmore via Flickr