Romney: All Moms Are Working Moms (Unless They're On Welfare)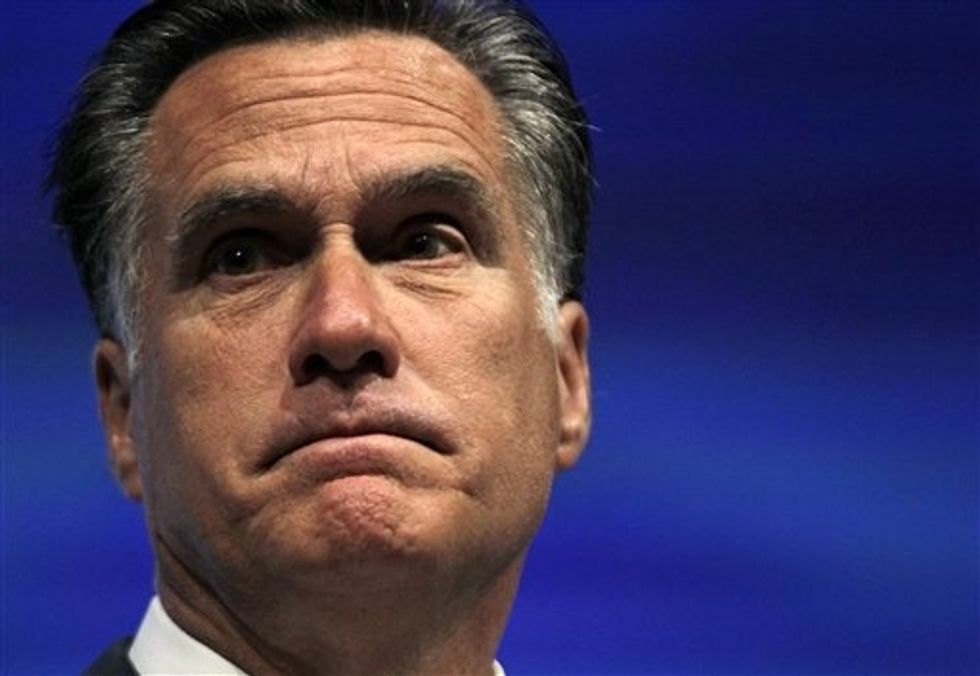 Is this the end of "Mommy-gate?"
Republicans spent much of the past week attacking Hilary Rosen's remark that Ann Romney "never worked a day in her life," and Mitt Romney himself said on Friday that "I happen to believe all moms are working moms."
Except, apparently, mothers who are on welfare.
MSNBC's "Up w/ Chris Hayes" unearthed a video on Sunday which promises to erode Romney's moral high ground on the issue. While campaigning in New Hampshire in January, Romney claimed that "even if you have a child two years of age, you have to go to work."
"I wanted to increase the work requirement. I said, for instance, that even if you have a child two years of age, you need to go to work. And people said, 'Well that's heartless,' and I said 'No, no, I'm willing to spend more giving daycare to allow those parents to go back to work. It'll cost the state more providing that daycare, but I want the individuals to have the dignity of work.'"
For her part, Ann Romney doesn't seem to be particularly bothered by by the controversy. Although she appeared outraged by Rosen's comments during an interview with Fox News last week, she was singing a different tune at a weekend fundraiser.
"It was my early birthday present for someone to be critical of me as a mother," she said, "and that was really a defining moment, and I loved it."
Update: Romney's January speech wasn't the only time that he slammed stay-at-home moms. ThinkProgress has found a passage from Romney's autobiography in which he insists that the children of "nonworking parents" will be conditioned to lead "an indolent and unproductive life."
Welfare without work erodes the spirit and the sense of self-worth of the recipient. And it conditions the children of nonworking parents to an indolent and unproductive life. Hardworking parents raise hardworking kids; we should recognize that the opposite is also true. The influence of the work habits of our parents and other adults around us as we grow up has lasting impact.
Romney presumably doesn't think of his own five sons as "indolent and unproductive;" as he said in 2009, he believes that they are serving their country by trying to get him elected.