Rudy Fears 'Perjury Trap' If Trump Talks To Mueller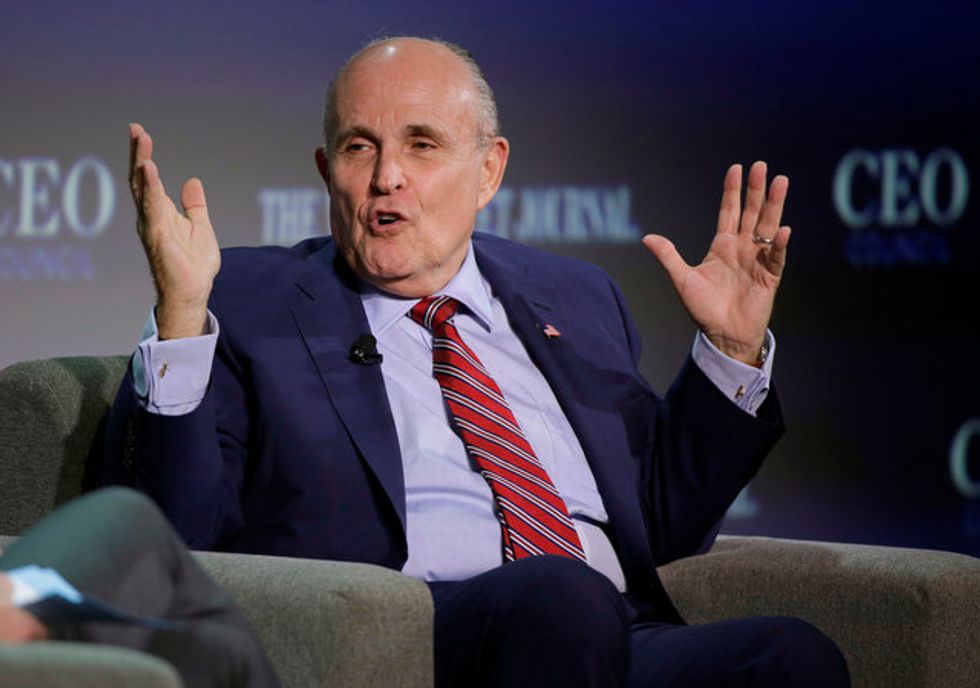 Reprinted with permission from Shareblue.
Trump attorney Rudy Giuliani has actually admitted that Trump will commit perjury if special counsel Robert Mueller gets him under oath.
On Wednesday night's edition of "Hannity," host Sean Hannity asked Giuliani about the Trump legal team's response to Mueller's request to interview Trump.
Giuliani's response proved that he just might be the worst legal spokesman in history.
While Giuliani said he offered Mueller "a form of questioning," he appeared to rule out allowing Trump to answer questions under oath — because, he said, Trump would just commit perjury by repeating the lies he's already told.
"[Mueller] knows the answers to every question that he wants to ask," Giuliani said. "He's going to ask him, 'Did you tell Comey to go easy on Flynn?' The president will say, 'No, I didn't.'"
Giuliani continued by claiming Mueller was setting a "perjury trap" for Trump by simply asking to interview him.
"Hey, Bob, you know it. Why do you want to get him under oath? Do you think we're fools?" Giuliani asked Mueller in absentia. "You want to get him under oath because you want to trap him into perjury. We are not going to let you do that."
Giuliani went on to claim that Mueller "doesn't need to ask a single question on obstruction" because he already "has all the answers."
"The president's not going to change his testimony, so stop the nonsense," Giuliani said, again addressing Mueller. "You are trying to trap him into perjury because you don't have a case!"
When first presented with the prospect of a Mueller interview, Trump and his attorneys immediately began maneuvering to protect him from having to answer questions under oath. Trump started laying the groundwork to refuse an interview back in January.
Many of Trump's allies have since warned that an interview with Mueller would be disastrous because Trump would definitely lie.
Trump is, of course, a habitual liar in public — but he has also proven that he's willing to lie under oath. Trump was once caught lying 30 times during a deposition.
Trump, of course, is under no obligation to repeat the lies he has told in public under oath. He could avoid a "perjury trap" simply by telling the truth.
But Trump's other problem is that telling the truth would get him in just as much trouble as lying would — or perhaps even worse trouble.
For example, if Trump admitted asking then-FBI Director James Comey to stop investigating Michael Flynn, he would likely be admitting to obstruction of justice.
Trump can try to hide from Mueller all he wants. But the special prosecutor is going to catch up with him eventually — and so will the truth.
Published with permission of The American Independent.